What the Arab League did when Daesh was beheading people in Syria, Rouhani asks
Rouhani criticizes Arab League's inaction on Daesh
November 21, 2017 - 22:12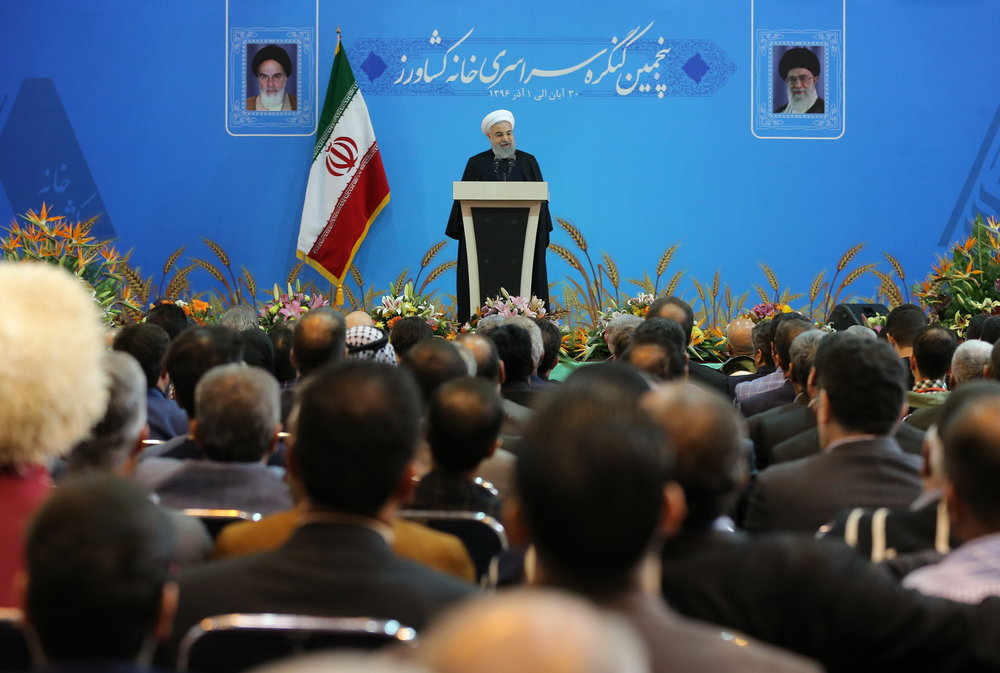 TEHRAN – Iranian President Hassan Rouhani on Tuesday harshly criticized the Arab League's inaction in the face of savage acts by Daesh in Syria, calling it a "worn-out" and "ineffective" body.
"Where was the Arab League when the Syrians were beheaded in Aleppo?" Rouhani asked in a speech at the 5th National Congress of the House of Farmers in Tehran.
Rouhani's comments came two days after the Arab League held an emergency meeting in Cairo at the request of Saudi Arabia to discuss a missile attack on King Khalid International Airport in Riyadh on November 4 by Yemeni forces which Saudi Arabia claims are armed by Iran.
In a statement after the meeting, the Arab League accused Iran of arming the Houthis in Yemen.
Iran has categorically dismissed the claims that it had provided missiles to Yemen. The IRGC chief said recently that Iran has no access to provide arms to Yemen as the country is besieged by Saudi Arabia.
Rouhani said it is so regrettable that a number of people who call themselves "Arabs and Muslims" are just concerned about the launch of missile which was the Yemenis' "crushing response".

Rouhani congratulates defeat of Daesh in Iraq, Syria
Rouhani also congratulated Leader of the Islamic Revolution Ayatollah Ali Khamenei, the Armed Forces including the Islamic Revolution Guards Corps, Quds Force chief Qassem Soleimani over the complete defeat of Daesh in Iraq and Syria.
Armed forces in Iraq and Syria, backed by popular groups and Iranian military advisors, have managed to flush Daesh militants out of their last strongholds in both countries, declaring full victory over the notorious terror group.

NA/PA