Shahroudi warns of new plots after Daesh defeat
November 25, 2017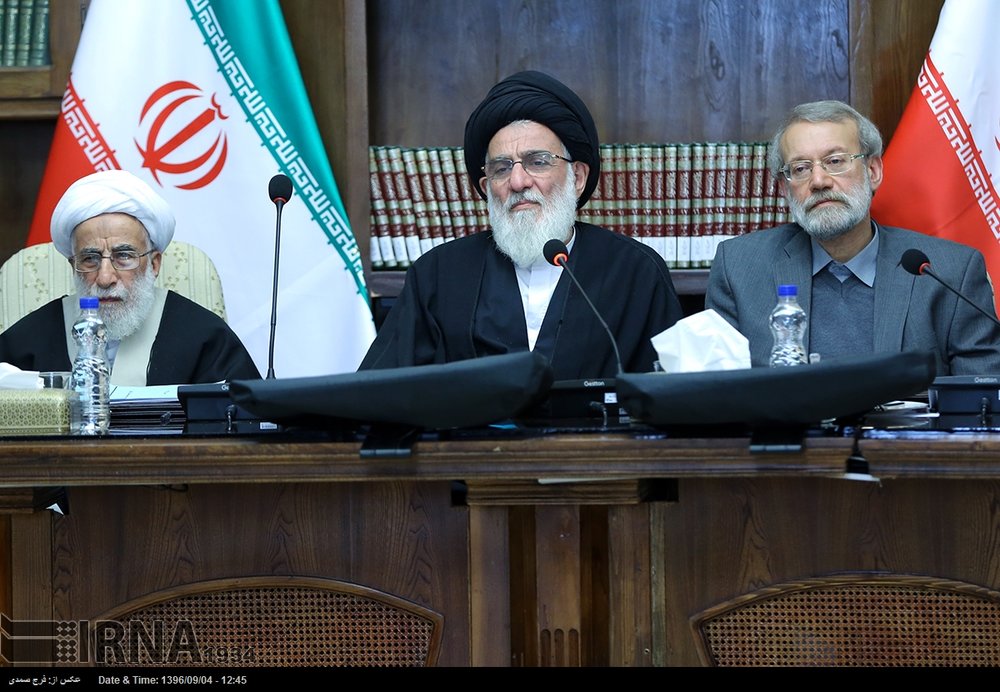 TEHRAN - Chairman of Iran's Expediency Council Seyed Mahmoud Hashemi Shahroudi said on Saturday that the hegemony will hatch new plots after the defeat of Daesh in Syria and Iraq.
"Defeat of Daesh will make the hegemony hatch new plots. So, the Iraqi and Syrian governments and people should not ignore plots of the Great Satan, the U.S., and the Zionist regime," Shahroudi told a meeting of Expediency Council.
"However," the council chief added, "the resistance front will foil" new plots.
Armed forces in Iraq and Syria, backed by popular mobilization units and Iranian military advisors, have managed to flush Daesh militants out of their last strongholds in both countries, declaring full victory over the notorious group.
Shahroudi praised the IRGC Quds forces and resistance front's efforts in defeating Daesh militants.
Mohammad Ali Jafari, the commander of Islamic Revolution Guards Corps, said in a press conference on Thursday that recent victories in defeating Daesh in Iraq and Syria do not mean a total annihilation of the terrorist group.
The sovereignty of Daesh has been annihilated, Jafari said.
Daesh has not been completely annihilated and has gone underground in various countries especially Afghanistan, he said.
"So, we put on agenda fighting their plots," he added.
Egyptian officials said on Saturday that gunmen who attacked a mosque in North Sinai were carrying a Daesh flag.

NA/PA