By: Haniyeh Sadat Jafariyeh
Iran towards renewing intellectual property rights
November 25, 2017 - 20:28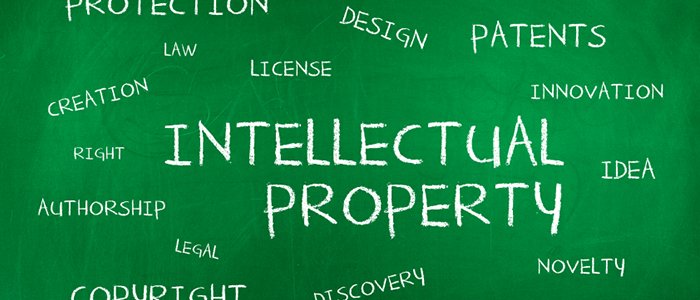 Iran has a specific focus on increasing economic growth rate and seeks the target via reducing its reliance on oil revenues, as well as fostering a knowledge-based economy which is believed to have a high positive impact on increasing domestic production.
However, knowledge-based products are intangible and non-excludable goods, which makes it difficult for their creators to control their dissemination and use.
The solution comes with Intellectual property (IP) i.e. the assignment of property rights through patents, copyrights and trademarks, which has been created as economic mechanisms to facilitate ongoing innovation by granting inventors a temporary monopoly in return for disclosure of technical know-how.
IP rights are based mainly on patents for technical inventions and on copyrights for artistic works. Patents are granted only if inventions display minimal levels of utility, novelty and non-obviousness of technical know-how. By contrast, copyrights protect only final works and their derivatives, but guarantee protection for longer periods.
Although Iran has a 100-year background in setting IP rights and regulations, the existing rules are not up-to-date and do not come practical in supporting the modern and knowledge-based businesses or information technologies which are generic in the sense of being useful in many places in the economy.
Iran has started creating content in recent years, therefore, needs to update IP rules and secure copyright for the generated content or new innovations.
As a matter of fact, not securing IP rights for domestic producers has reduced cooperation among them and in result, has made them unable to compete with foreign rivals. In better words, since being creative and having noble ideas are translated into new form of capital in today's world, setting and implementing practical IP rules can make Iranian companies capable of joining domestic stock markets and get developed to compete foreigners.
As Communication and Information Technology Minister Mohammad-Javad Azari Jahromi announced in September, the administration is to present a bill to the parliament about revising the existing IP rules in the country.
The administration has also taken some major steps in improving the status quo of IP in Iran during the recent years. The State Organization for Registration of Deeds and Properties, Intellectual Property Center, was established about three years ago under Real Estate Registration Organization of Iran and the country's judicial system.
In addition, various MOUs have been signed with international organizations who have a big name in making IP rights and putting them into practice recently.
On November 1, in a meeting between Iranian Deputy Justice Minister Ahmad-Ali Mohsenzadeh and Swiss Ambassador to Iran Markus Leitner, the two sides discussed exchange of experience in the field of IP as well as expansion of joint investments in this regard.
On October 9, an MOU was signed between the President of World Intellectual Property Organization (WIPO) Francis Gurry and the Head of Real Estate Registration Organization of Iran Ahmad Toiserkani on cooperation on WIPO's Technology and Innovation Support Center (TISC) program, which provides innovators in developing countries with access to locally based, high quality technology information and related services, helping them to exploit their innovative potential and to create, protect, and manage their IP rights.
Accordingly, WIPO also vowed to hold training workshops in Iran. The international body has invited Iranian journalists to participate in the Intellectual Property is Big News: Regional Seminar for Journalists in Singapore on December 11 and 12.
France has also voiced its readiness for developing cooperation on IP with Iran. In a meeting between Toiserkani and a senior official from France's National Institute of Industrial Property in Geneva on October 8, the French official expressed tendency towards boosting affiliated ties with Iran while the Iranian side underlined Iran's taken measurements to modernize registration procedures and vitality of exchanging experience.
As one of major economic partners of Iran, South Korea has also commenced collaboration with the Middle East country in the field of IP. Iran Intellectual Property Center hosted a South Korean delegation, comprised of investors and experts, in late July. A seminar was held at the time to make South Korean investors familiar with IP rights in Iran.
Iran has reportedly signed IP cooperation agreements with some other countries namely Denmark, China, Turkey, and Russia.
During the recent years, the country could also managed to join Paris Convention- which secures the protection of industrial property as well as Madrid Protocol that allows a trademark owner to seek registration in any of the countries that have joined the Madrid Protocol.
Iran also seeks to go under Lisbon Agreement, which is a special agreement under Article 19 of the Paris Convention for the protection of industrial property as well as Patent Cooperation Treaty (PCT) which provides a unified procedure for filing patent applications to protect inventions in each of its contracting states. Berne Convention for the protection of literary and artistic works is the other convection that Iran aims to join.
HJ/MA/MG