'Coordination between Army and IRGC naval forces thwarted plots'
November 29, 2017 - 9:36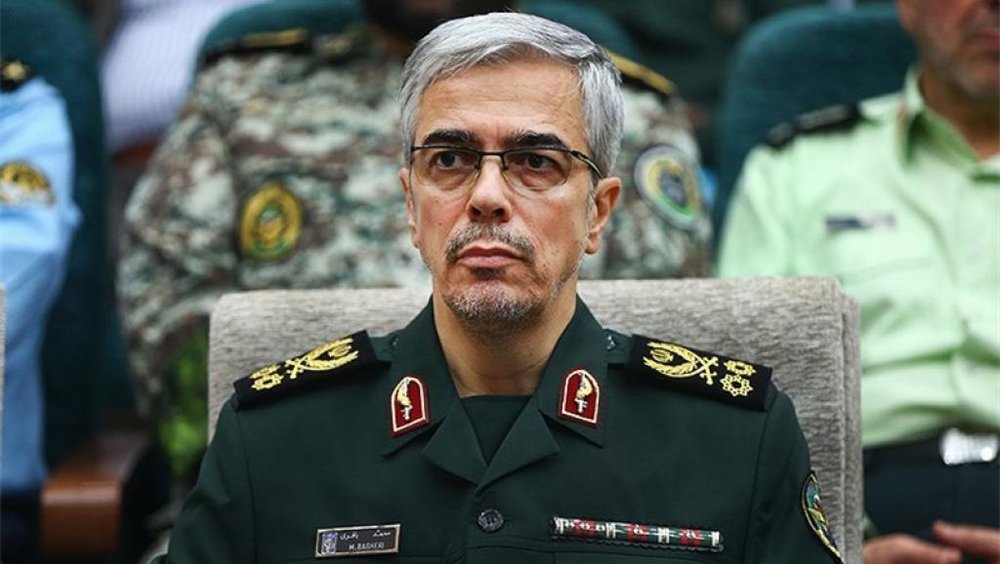 TEHRAN – Major General Mohammad Baqeri, head of the Iranian armed forces, on Tuesday lauded the close cooperation between naval forces of the Army and the Islamic Republic Revolution Guards Corps (IRGC), saying such coordination has thwarted the plots of hegemonic powers in the Persian Gulf.
Iran's deterrence and defense power in the waters is the outcome of the coordination and synergy between the naval units of the Army and the IRGC, Baqeri said in a statement in commemoration of National Navy Day, Tasnim reported.
He also noted that outsiders have become passive in the face of Iran's naval capabilities.
MH/PA