'Certain Muslim states act against unity in Islamic world'
December 2, 2017 - 9:35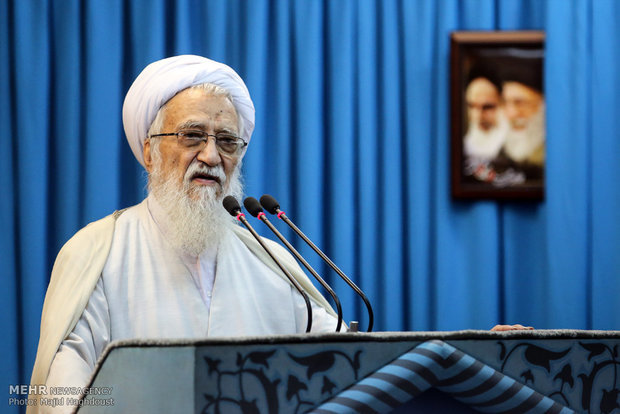 TEHRAN – A cleric on Friday called on Muslims across the world to be united against enemies' conspiracies, saying some Islamic states prevent any form of unity within the Muslim world.
Addressing worshippers in Tehran, Ayatollah Mohammad Ali Movahedi Kermani said the Ummah (Islamic community) will be subjected to the enemy's conspiracy if they are not united.
Referring to the role played by Iran and Lebanese Hezbollah resistance movement in the defeat of Daesh (ISIS) terrorist group in Iraq and Syria, the cleric said the victory was a sign of the power of Iran and Islam.
MH/PA