Palestine will eventually be freed from occupation, Leader says
Move on Jerusalem is sign of despair: Ayatollah Khamenei 
December 6, 2017 - 19:37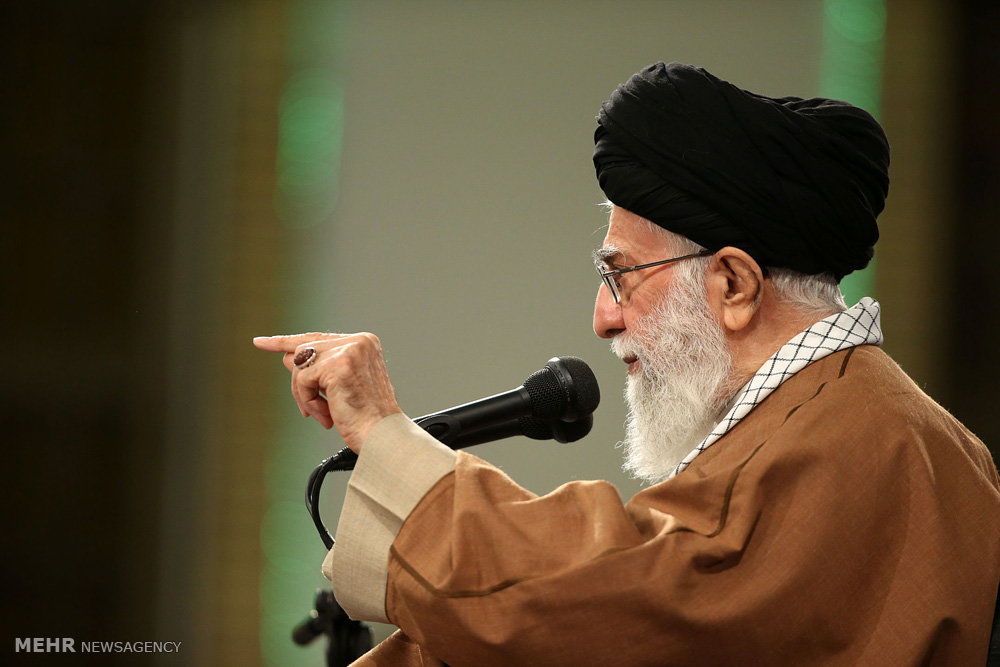 TEHRAN – The Leader of the Islamic Revolution has said a new decision to designate Quds as the capital of the Zionist regime of Israel is a sign of the enemy's "incompetence and despair".
Speaking on Wednesday to state officials, ambassadors of Muslim countries and participants at the 31st International Islamic Unity Conference in Tehran, Ayatollah Ali Khamenei said, "Palestine today tops the political issues facing the Islamic Ummah and everyone is duty-bound to make endeavors towards its freedom and salvage."
The Muslim world will stand against the U.S. plot to declare Quds as Israel's capital, he said, stressing that Palestine will eventually be freed from occupation.
"The Muslim world would undoubtedly stand against this conspiracy and the Zionists will be dealt a heavy blow with this move and dear Palestine will at last be liberated without doubt," he added.
Elsewhere in his comments, Ayatollah Khamenei described the U.S., the Zionist regime and the reactionary elements as well as those tied to big powers as "today's Pharaohs," noting that they are trying to sow divisions and pit Muslim nations against each other.
"Some American politicians have wittingly or unwittingly acknowledged that a war should start in the Western Asia region in order to provide the Zionist regime with a margin of safety," the Leader noted.
The Leader also said resistance is the key to counter Takfiris, who are the proxies of the U.S. and Zionists.
The enemies' ultimate goal in creating Takfiri groups was to spark a war between the Shia and Sunni Muslims.
SP/PA