Kambiz Derambakhsh to bring "Positive Energy" to Tehran gallery 
December 24, 2017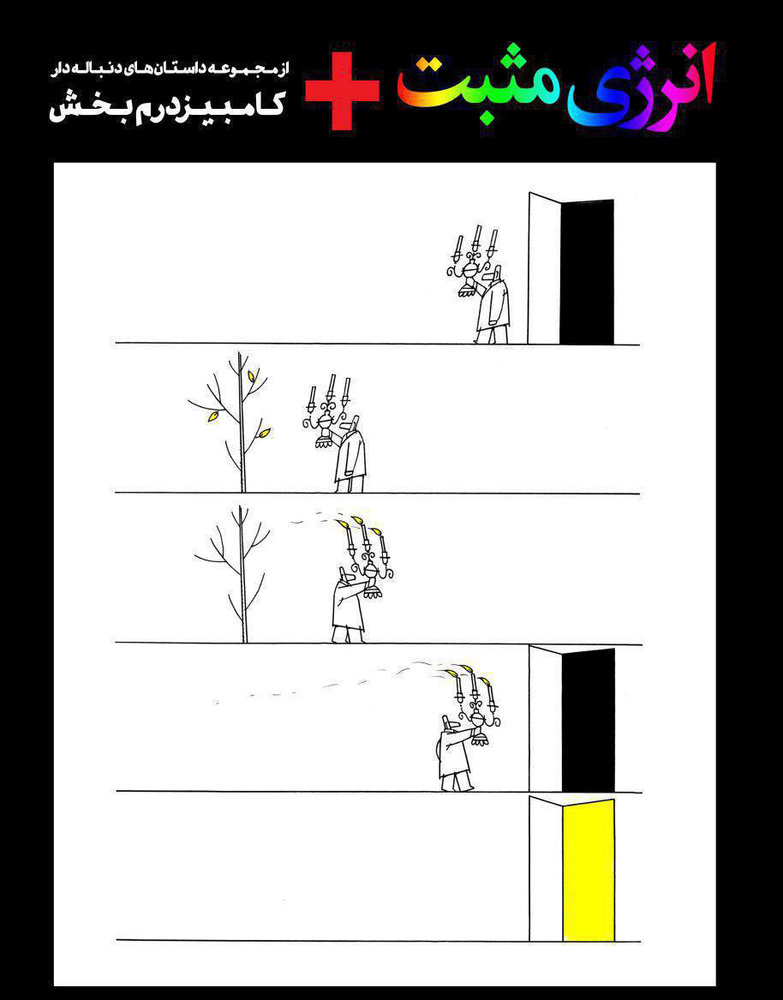 TEHRAN -- Tehran's Seyhun Gallery plans to showcase cartoonist Kambiz Derambakhsh's new collection "Positive Energy" in an exhibition, which will open on Friday.
The collection is composed of 30 cartoons featuring new pictorial stories by the artist, who is famous for his quick and simple works.
"The cartoons have been selected from over 500 works all created within the past year," Derambakhsh told the Persian service of the ILNA on Sunday.
On choosing the title "Positive Energy" for his exhibit, he said, "Every time I hold an exhibit I receive a lot of positive energy from the visitors."
"This time I decided to hold an exhibit and return this positive energy to the visitors, despite all the complications of the world of today such as war, earthquakes or air pollution," he added.
"This exhibit can be a break for the visitors to experience a good feeling, relax and relieve tension after a hard day," he noted.
He also said that he plans to hold his next exhibits employing different media such as installation or video art.
The exhibit will be running until January 10, 2018 at the gallery located at No. 11, 4th St., Vozara Ave.
Photo: A poster for "Positive Energy" by Kambiz Derambakhsh
RM/MMS/YAW