Tehran dismisses Bahraini FM's remarks as 'too petty'
December 25, 2017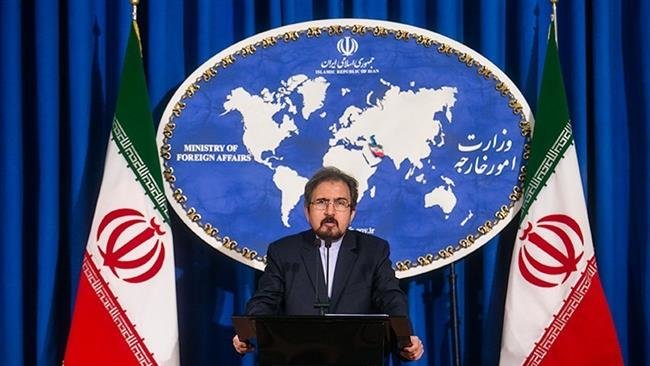 TEHRAN – Iranian Foreign Ministry spokesman Bahram Qassemi on Saturday condemned the Bahraini foreign minister's "petty" remarks against the Islamic Republic, saying Iran is the cradle of ancient and glorious history and civilization.
In a series of anti-Iran tweets on Friday, Bahraini Foreign Minister Khalid bin Ahmed al Khalifa claimed that Iran has been living on the sufferings of the Palestinian people for decades and is utilizing their cause to ensure that terrorist organizations, such as Hezbollah, remain.
"The biggest harm to the Palestinian cause is those who benefit from the sufferings of the people of Palestine," the minister said on Twitter, Tasnim reported.
In response, Qassemi said the Bahraini foreign minister is "too petty" to make such comments about Iran, which is the cradle of ancient and glorious history and civilization.
Qassemi said the ancient land of Iran with a genuine and cultured people is home to a very unique history, culture, civilization, and democracy, and is one of the most independent countries in the region.
The spokesman added that the Islamic Republic is the nightmare of the failed rulers of Bahrain and other reactionary regimes, who suppress the majority of their own people, and commit crimes against them with the support of other trans-regional countries.
MH/PA