By Marjan Golpira
Dreamy Dizin has great offers for ardent ski fans
December 29, 2017 - 20:37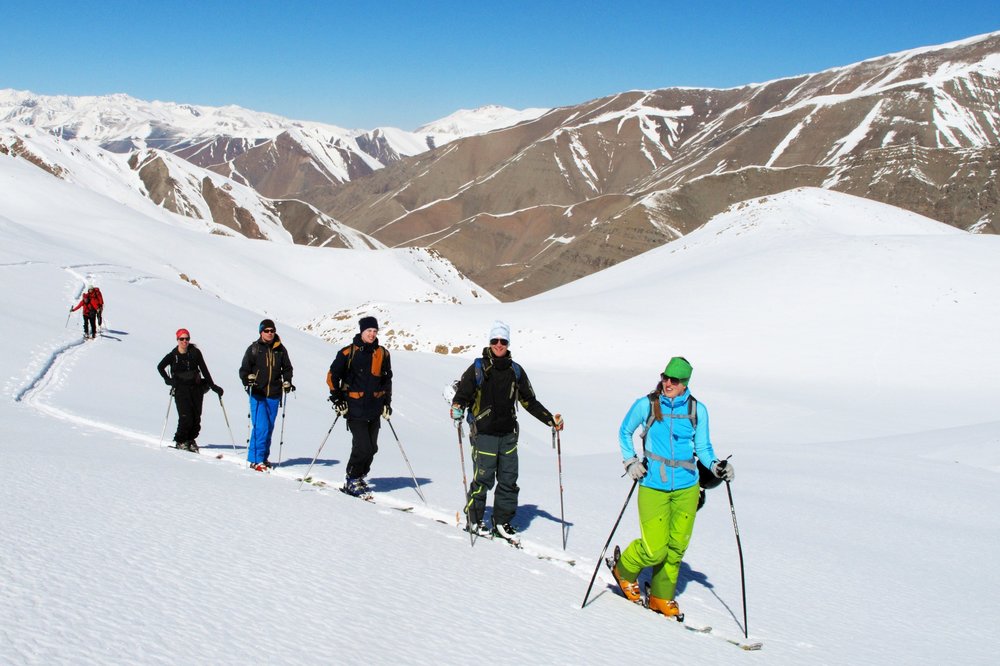 High on the Alborz mountains north of Tehran, the prestigious Dizin Ski Resort is one of the winter attractions of Iran, offering an exciting destination for ski lovers from beginners to professionals.
Established in 1969, Dizin is the most important ski area not only in Iran but the Middle East, a region not noted for much snow except at higher elevations in winter.
The beautiful Chalous Road, in northern Karaj, will take you to Dizin Ski Resort, or from northeastern Tehran there is a route from Fasham Road on to Shemshak Road and eventually to Shemshak-Dizin Road directly to Dizin.
Lee, a Chinese engineer living in Iran for the past two years hasn't missed even one weekend on Dizin's runs for snowboarding. The 33-year-old foreigner was invited by colleagues to make a trip to the resort and once there he decided to learn how to snowboard. Lee says that skiing and snowboarding is far more affordable in Iran than in China, a country where not many of its billion plus people will ever get to ski or snowboard.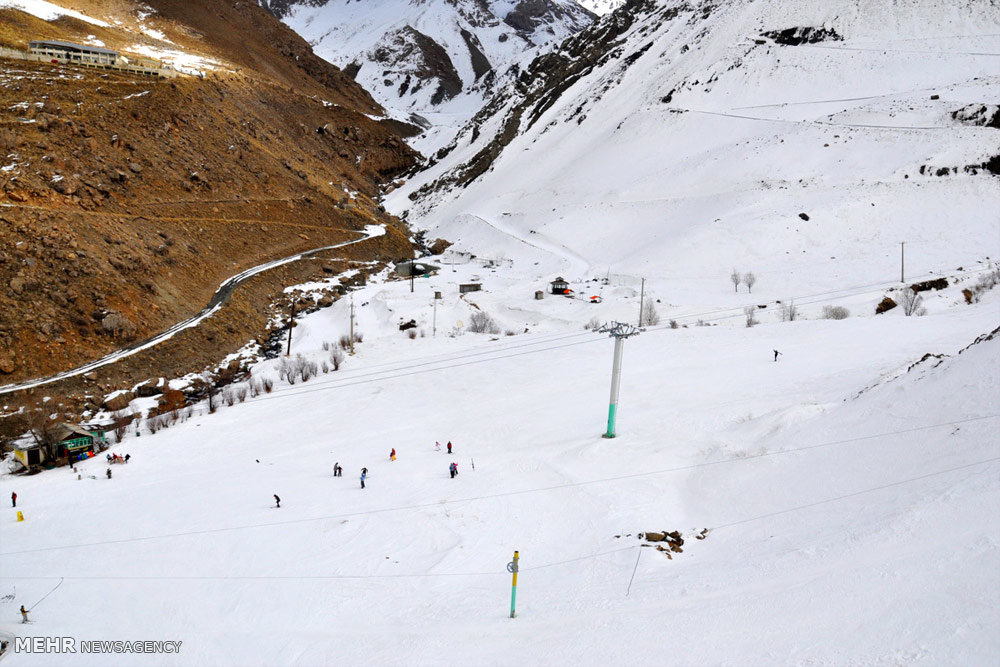 Noted for powdery snow, Dizin serves snowboarders as well as skiers.
Some 3,750 meters at the top of the resort, Dizin offers a maximum 7.5 km ski run during the ski season which in Dizin runs from December to May.
Not far and easy to see from Dizin is Mount Damavand, the highest peak in the entire Middle East.
From the base of Dizin's ski areas, gondolas, chairlifts and cable cars take the skiers to the tops of various downhill runs. An entrance pass to Dizin Ski Resort for those who intend to do skiing or snowboarding is about 1.2 million rials (about $30). Others who just go for the views pay 500,000 rials.
There are some 60 instructors at the resort, many of whom are local people who have long enjoyed the winter snows and mountains. They are available to give ski and snowboard lessons at around $16 an hour.
Mosayeb Seyd, 38, a local ski and snowboard instructor who was a member of Iran's national team in his younger days, said he remains passionate about skiing and particularly at Dizin.
Seyd pointed out that the slopes at Dizin face to the north and are positioned in a way that skiers face mostly away from the sun, an obvious advantage when trying to maneuver over or around moguls.
He added that the resort is blessed with fine, natural snowfalls and snow-making machines are nowhere in sight at Dizin. Also, given that skiing is relatively rare in the Middle East, unlike, for example, in parts of Europe, enthusiasts at Dizin can rent all the equipment they need on site, including proper clothing. The resort has also built a park that includes an outdoor ice rink and an area with igloos for children to play in.
No one has to be an experienced skier or snowboarder to visit Dizin. One does not even have to take to the slopes. Visitors can savor the crisp mountain air, the mountain views, fine dining and hotel getaway accommodations. Dizin has something for everyone.
Dizin has a total of six restaurants that serve everything from fast food to traditional cuisine. Three of the restaurants are on the ski slopes, including Chaman Restaurant.
The all-around glass windowed Chaman Restaurant, recently renovated and remodeled under new management, serves warm and comfort to those bitten by the cold, and patrons can also taste fine Italian food at Chaman.
There are two Dizin Hotel complexes in addition to 20 chalets, all under the same management, with various prices for visitors wanting to stay over.
Since Dizin is very busy on weekends and holidays, for those wishing to escape crowds it might be preferable to get there midweek. And if you decide to stay overnight it is best to book accommodation at ittic.net, though, the site is in Farsi.
MG