Tehran gallery to display marquees of memorable Iranian movies
December 29, 2017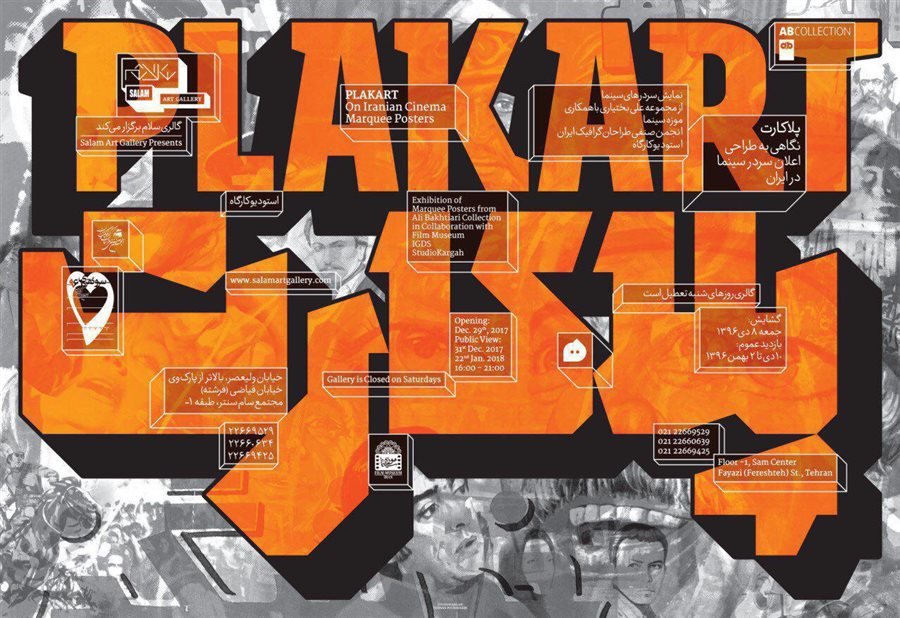 TEHRAN – An exhibition displaying a collection of 20 large marquees of memorable Iranian movies such as "Dash Akol" (1971) and "Blood Season" (1981) will open at Tehran's Salam Gallery tomorrow.
Entitled "Plakart" (Placard), the collection has been accumulated over the past ten years by collector Ali Bakhtiari.
The collection also contains marquees of "Rebellion" (1972) by Reza Mirlohi, "Classmate" (1977) by Siavash Shakeri, and "The Inner Beast" (1983) by Khosro Sinai.
The exhibition will also showcase posters for "Pinocchio", "The Vikings" and several acclaimed movies of the world.
"The marquees are an inseparable part of our graphic design history," Bakhtiari told the Persian service of MNA on Friday.
He has obtained the marquees from the owners of movie theaters or from bookstores.
He lamented over the lack of a museum for graphic designs in Iran during the older times. "That is why most of the works have been destroyed or lost," he said.
"Actually a major part of the history of our graphic designs… has been lost," he added.
Bakhtiari also noted that the first exhibition of Iranian marquees was set up in the 1970s by artist Fereidun Aav.
"Graphic designer Morteza Momayyez and art critic and painter Aidin Aghdashlu have written two articles about the marquees years ago," he said.
"The third article on marquees was written by Mohsen Shahrnazdar, Alireza Mahmudi and I for this exhibit," he remarked.
The exhibit will be running until January 22 at the gallery located at the Sam Center, a commercial complex in northern Tehran.
A session on posters and marquees is also scheduled to be held at the Film Museum of Iran on January 22.
The Iranian Graphic Designers Society is organizing the exhibition in collaboration with the Silver Cypress Exhibition and the Film Museum of Iran.
Photo: A poster for the exhibition of Iranian cinema marquees
RM/MMS/YAW