Zarif: Let's preserve one of world's few recent achievements
January 10, 2018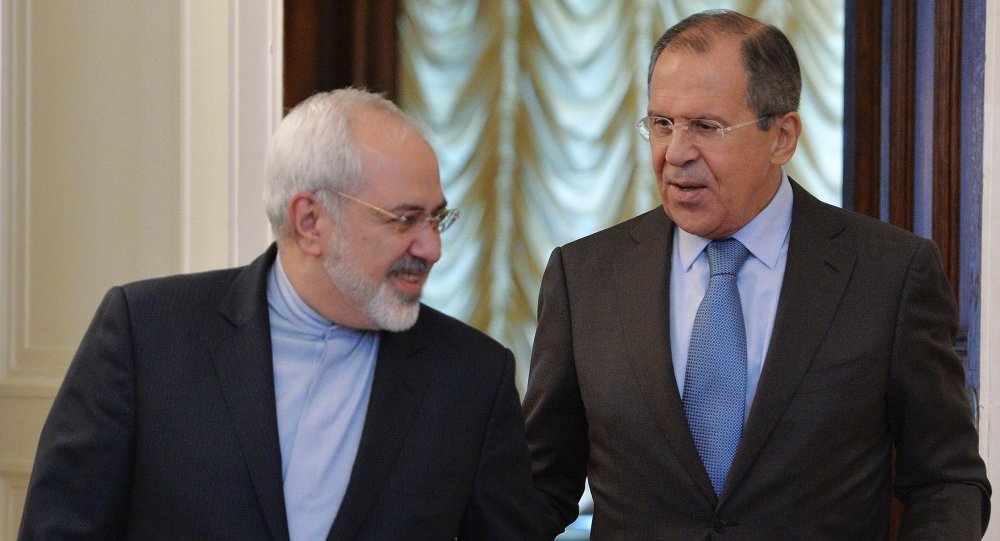 TEHRAN – Iranian Foreign Minister Mohammad Javad Zarif has urged parties to the 2015 nuclear deal to join hands and prevent its annulment by the U.S. through its hostile policies.
Speaking to his Russian counterpart Sergey Lavrov late on Wednesday in Moscow, Zarif said the nuclear deal has been "one of the few achievements of the global community in recent years."
"The Agency [International Atomic Energy Agency] has many times confirmed Iran's compliance to the deal. But it is a sad fact that another party [to the deal] has not only failed to fully implement its commitments, but adopted destructive policies," Zarif stated in open reference to the Trump's administration which has been seriously working to undermine the nuclear agreement.
Lavrov, for his part, underlined that the UN nuclear body fully approves of the peacefulness of Iran's nuclear activities.
U.S. President Donald Trump, who has made repeated attacks against the nuclear deal, officially known as the Joint Comprehensive Plan of Action (JCPOA), is expected to either keep the agreement or abrogate it on Friday, January 12.
Tehran, Moscow insist on political solution to Syria conflict
Zarif and Lavrov also talked about the Syria peace process.
The two chief diplomats stressing the role of the Sochi and Astana talks as a cornerstone to the achievement of a political process to settle the seven-year conflict in Syria.
Underlining the Iran-Russia cooperation in fighting terrorism to the benefit of the region and the world at large, Zarif told Lavrov, "We stay committed to accompanying you and our Turkish friends to make sure that the Astana process and the Sochi conferences prove successful in reaching a political approach to Syria."
"We believe that the coming Sochi session will be the biggest chance to help the UN for reaching stable peace in Syria."
SP/PA