Tehran, Beijing hold sideline Syria talks in Sochi
January 30, 2018
TEHRAN – The representatives of Iran and China met at a conference on the Syrian crisis in Russia's northern city of Sochi on Tuesday to discuss the ongoing conference and ways to help resolve the seven-year-old conflict in Syria.
In the meeting, held on the sidelines of the Syria peace congress, Iranian foreign minister's special assistant for political affairs Hossein Jaberi Ansari and China's special envoy to Syria Xie Xiaoyuan reviewed the most recent developments in Syria and explored ways to establish peace in the country, according to ILNA.
They also stressed the need for cooperation between Tehran and Beijing in settling the crisis in Syria and fighting terrorism.
Jaberi Ansari, Iran's senior negotiator in the Astana peace negotiations on Syria, has joined the other delegates in the Sochi meeting aimed at helping resolve the conflict in Syria.
He had previously held a meeting with Russian president's special envoy Alexander Lavrentiev for talks on the Syria peace congress.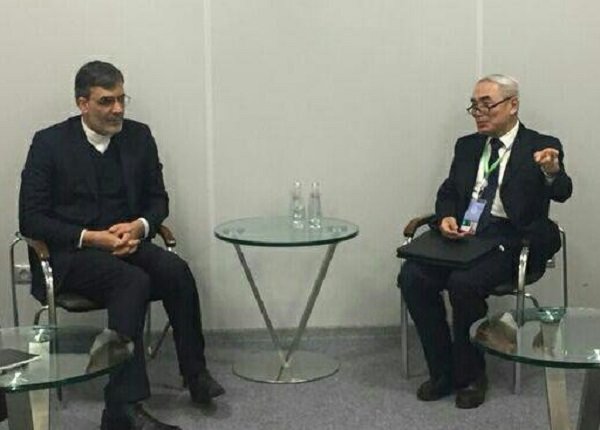 Moscow, a main ally of the Damascus government, has invited some 1,600 delegates to the conference. The main goal of the event is providing a mechanism to write a new Syrian constitution.
In comments at the opening of the event on Tuesday, Russian Foreign Minister Sergei Lavrov said the time is ripe to end the "painful" conflict in Syria.
On November 19, Daesh terrorists were flushed out of their last stronghold in Syria's Al-Bukamal. The city's liberation marked an end to the group's self-proclaimed caliphate it had declared in 2014.
On November 22, the presidents of Iran, Russia and Turkey held talks in Sochi on the Syrian conflict, coming up with a plan for a national congress for peace in Syria.
According to a report by the Syrian Center for Policy Research, the conflict has claimed the lives of over 470,000 people, injured 1.9 million others, and displaced nearly half of the country's pre-war population of about 23 million within or beyond its borders.
SP/PA