Payam Mofidi wins Vista Contemporary Art Prize
January 12, 2018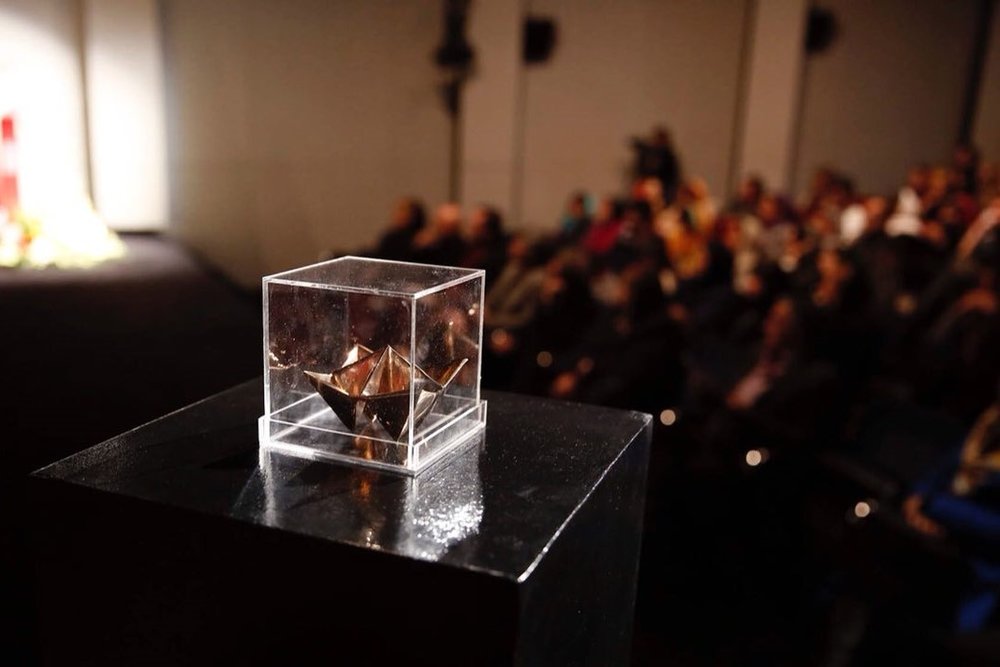 TEHRAN – A plan by young Iranian artist Payam Mofidi was selected as the best artistic idea at the second edition of the Vista Contemporary Art Prize on Thursday.
He won the prize for "Body, Colonial Islands and Strategic Depth" that features a sharp focus on social and humanistic sensitivities and the sacrifice of the body during immigration, and its reflection on the idea of the artwork, the jury said in a statement read during a ceremony at the Tehran Museum of Contemporary Art.
The prize, which is a check for 300 million rials (about $6,800), was established by the Vista Gallery in Tehran to praise the best artistic idea.
The director of the gallery, Parisa Pahlavan, expressed
her hope that Vista finds its real position and that the program will be held in a wider artistic range.
The ceremony ended with the presentation of the check and the Vista trophy to the winner to accomplish his new project at the gallery. However, Mofidi was absent from the ceremony and the award was presented to his representative.
Photo: This photo shows the Vista trophy best artistic idea during the 2nd Vista Contemporary Art Prize at the Tehran Museum of Contemporary Art on January 11, 2018. (Honaronline/Sara Sassani)
RM/MMS/YAW