Trump waging psychological warfare on Iran: commander
January 15, 2018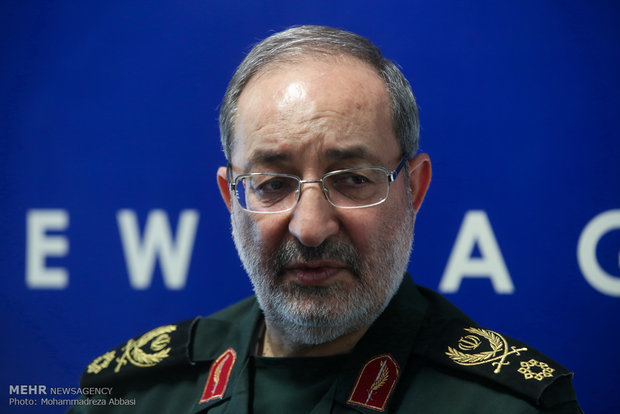 TEHRAN – Brigadier General Massoud Jazayeri, the deputy chief of the Iranian Armed Forces, said on Sunday that the United States has waged a psychological warfare on Iran for its military capability.
Responding to U.S. President Donald Trump's "wishes" to weaken Tehran's defense might, Jazayeri said someday Trump and others will realize that the Islamic Republic will never negotiate over its defense power, Mehr reported.
He also said the enemies of the Islamic Republic are seeking ways to hurt Iran's impenetrable defense system, emphasizing the need to constantly improve the national military power.
MH/PA