Iran's Defense chief: No letup to upgrade defense power
December 27, 2017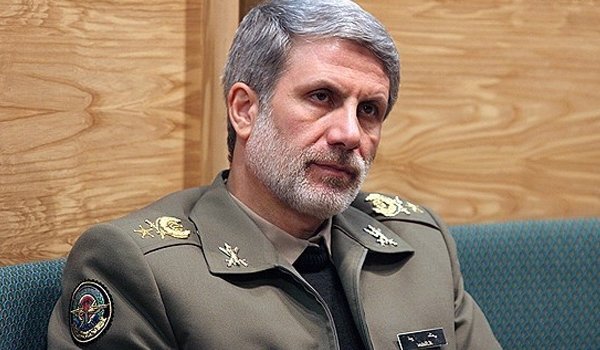 TEHRAN – The Islamic Republic will boost its military prowess with full strength and without any halt, Defense Minister Brigadier General Amir Hatami said on Tuesday.
Speaking at a meeting attended by a number of lawmakers, Hatami said the Defense Ministry has a long-term strategic outlook on defense issues given the extent of plots against the country.
"Today, the enemies' approach is to weaken national strength and defense power of the Islamic Republic of Iran, but we will not allow anyone to undermine our country's defense might," Hatami was quoted by Press TV as saying.
MH/PA