By Raad Hadi Jabareh
French recognition of Iran's Quds Force roles
January 16, 2018 - 3:14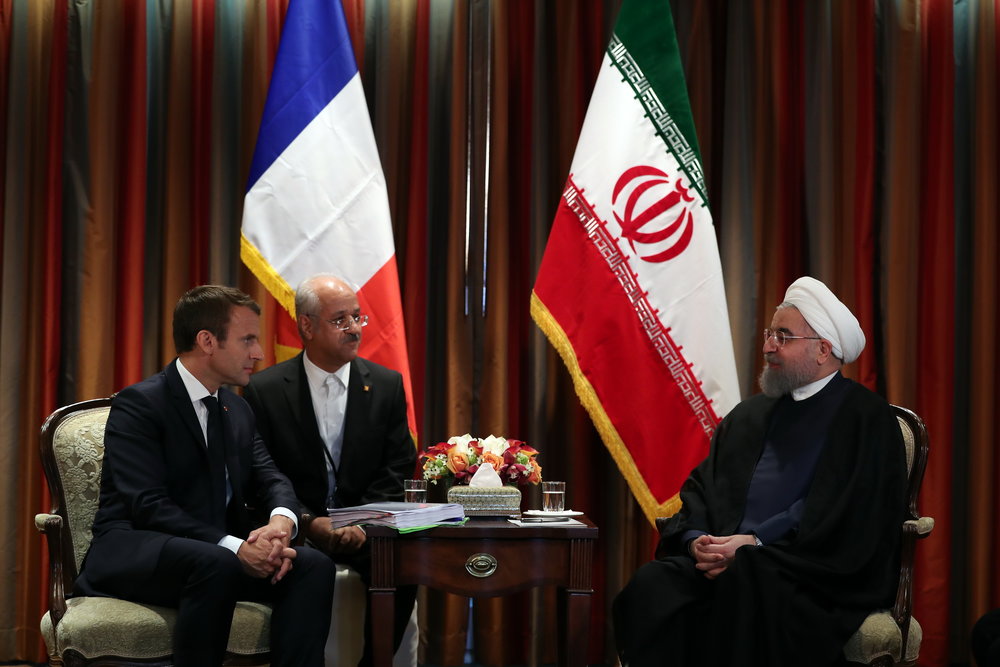 French President Emmanuel Macron has chosen the right time to make a telephone call to Iranian President Hassan Rouhani as the first Western leader to do so since demonstrations and violence broke out in Tehran and several other Iranian cities.
It is interesting to note that Macron praised the Iranian Quds Force for helping to eliminate terrorist gangs. The Quds Force plays a prominent role in Syria and Iraq, supporting the armed forces in the two neighboring countries. When a European leader, one of America's allies, commends this achievement, it is a clear recognition of Iran's power and the role of the Quds Force in defeating terrorism and rooting out the fiercest terrorist organization in the Middle East.
On the other hand, this recognition proves that even the Europeans themselves (not Washington and its regional allies) have been admitting that Tehran has a prominent role in eliminating the nightmare of terrorism and its crimes against nations in the region, a virtue that Baghdad and Damascus will never forget.

In addition, the French acknowledgment involves other arguments, the most important of which is invalidating a fabricated claim by the U.S. that the Quds Force is a terrorist organization. To be fair, it has not committed even a single terrorist act against any nation. It has also provided its logistical support to Baghdad, Damascus and Beirut, at a time when Washington and its allies in the Persian Gulf region play the role of founder and supporter for the Taliban, al-Qaeda and Daesh.

There is no doubt that economic cooperation between Paris and Tehran began to show a growing trend after the signing of the nuclear agreement between Iran and the six major countries in 2015.
Afterwards, an agreement was signed with French airline Airbus to purchase 100 modern A320, A330 and A350 passenger planes.
Paris began delivering passenger planes from 2017, and the target is to complete the delivery in ten years with a total value of 10 billion dollars.
At the same time, Macron expressed that his country and the European Union will remain committed to the Iran nuclear deal even if the new U.S. administration pulls out of the agreement.
Certainly, the forthcoming visit of French President Macron to Tehran will be of great importance. The ice melted between the Elysee and Pastor (the office of the Iranian president) in a meeting that Macron had with Rouhani on the sidelines of the UN General Assembly in New York. This is while Iranian president proudly dismissed a request from Trump to meet him. Even though Trump is the owner of the house he is a rude idiot!
(Source: MNA)