Rouhani: Nuclear deal is cornerstone of Iran-Europe ties
January 21, 2018 - 21:31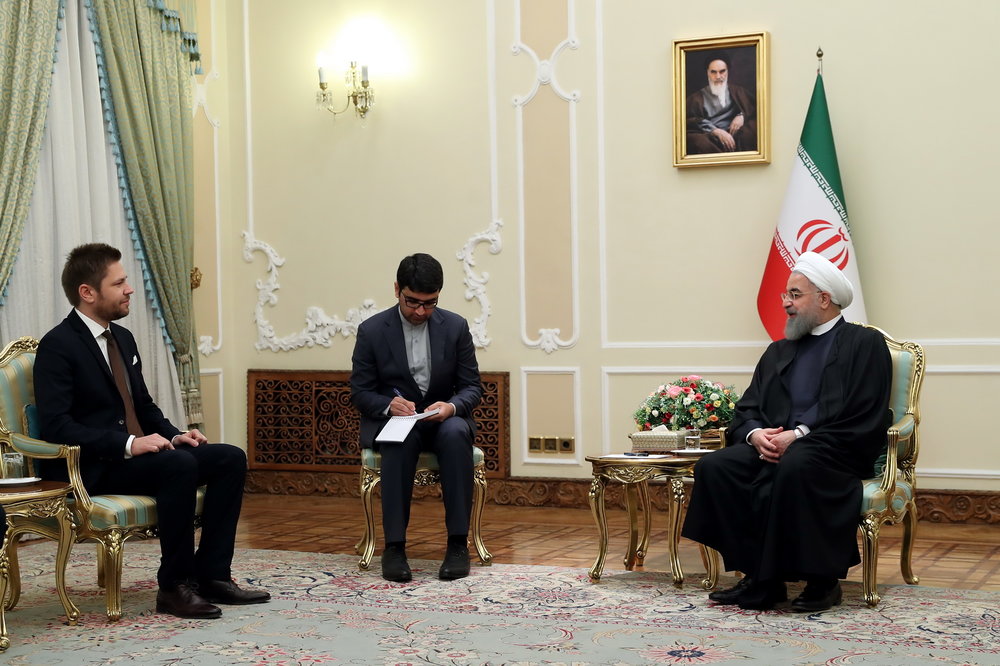 TEHRAN – President Hassan Rouhani said on Saturday that the 2015 nuclear deal can serve as a "cornerstone" for Iran and European countries to expand ties.
In a meeting during which Rouhani received credentials of Jaroslaw Marcin Domanski, the new Polish ambassador to Tehran, the president said Iran will abide by the nuclear deal as long as the other signatories remain committed to it.
He added that undermining the nuclear deal, officially known as the Joint Comprehensive Plan of Action, means undermining any diplomatic action.
"The international community, except for one or two countries, supports the JCPAO," Rouhani remarked.
The president said the Trump administration has miscalculations about the multilateral agreement, noting Washington "will understand its political mistake if it pulls out of the agreement".
Rouhani also called for expansion of relations with Warsaw.
For his part, Domanski said that Poland seeks to have friendly relations with Iran based on "trust".
He also expressed his country's support for the JCPOA.
"Poland, as an important member to the European Union and a non-permanent member to the UN Security Council, will make any effort to protect the JCPOA," Ambassador Domanski said.
Iran and six world powers, including the U.S., UK, France, Russia, China and Germany, struck the nuclear deal, also called the Joint Comprehensive Plan of Action, on July 14, 2015. The deal went into effect in January 2016.
NA/PA