Fajr Intl. Festival of Visual Arts kicks off 
January 22, 2018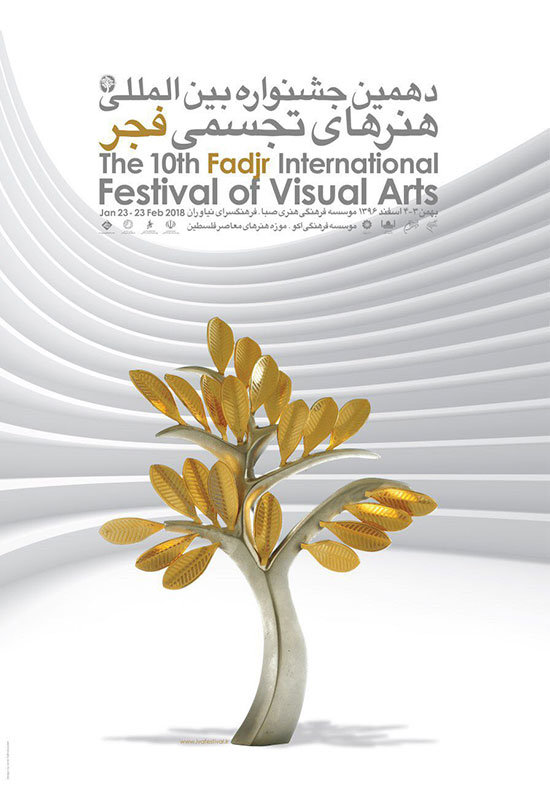 TEHRAN – The 10th edition of the Fajr International Festival of Visual Arts, displaying over 90 works from Iran and different countries, opened in Tehran on Tuesday.
The ceremony was attended by Deputy Culture Minister for Artistic Affairs Mojtaba Hosseini and the secretary of the festival, Mojtaba Aqai.
The works are on display at the Saba Art and Cultural Institute of the Iranian Academy of Arts. The festival has also organized exhibitions in cities in over 20 provinces.
The festival is showcasing works by artists from Mexico, Turkey, Russia, Greece, Spain, Turkey and several other countries.
In addition, a selection of works displayed over the past nine editions of the festival is being exhibited at the Palestine Museum of Contemporary Art in Tehran.
Tehran's Niavaran Cultural Center also is hanging works by those Iranian artists who have won prizes at national and international events.
Each participating country has a chance to celebrate a day during the festival as its national day.
Cartoonist Kambiz Derambakhsh, who is also a member of the festival's Artistic Council, has said that the festival has provided an opportunity for young Iranian artists to showcase their works alongside veteran artists in an exhibition at the same time.
The festival helps the young artists to flourish, he added.
He also noted that a good point about the festival is that artists from across the country are taking part in the event.
"We should not limit the entire festival to artists from Tehran," he said.
A selection of works by Deramabskah is also on display during the festival that will run for one month.
Photo: A poster for the 10th Fajr International Festival of Visual Arts
RM/MMS/YAW