Iran aiming for better performance at 2018 Asian Para Games
January 23, 2018 - 16:53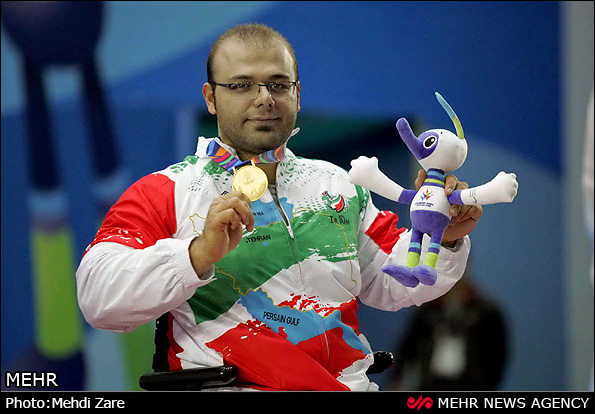 As the road to the 2018 Asian para Games shortens, Iranian athletes across a multitude of different sports are getting ready to compete for a better place in Jakarta, Indonesia, Masoud Ashrafi, Secretary General of the National Paralympic Committee (NPC) of Iran, said.
Team Iran came fourth in the 2nd edition of the Asian Para Games held in Incheon, South Korea.
Iran claimed 120 medals, including 37 gold, 52 silver and 31 bronze medals. The Persians were just one gold medal short of third place Japan, whose silver and bronze medals were less than Iran.
The third Asian Para Games will take place in Indonesia from 6th – 13th October 2018. 4000 athletes from 43 countries are expected to take part in thirteen Paralympic and four non-Paralympic sports. The Games will take place in the same venues as the 2018 Asian Games.
Now, Ashrafi says they are going to move one place up in the upcoming Games.
"We are going to win more gold medals to gain a better place in the standing table. The medal tables are based on the number of medals we won, with gold medals taking priority over silver and bronze," Ashrafi told Paralympic.ir.
"We've held regular training camps to prepare for the competition. We also have a headquarters monitoring the 2018 Asian Para Games and we are also on time to register for the Games," Iran's NPC's Secretary General stated.
"In Incheon, the athletes partook in 23 sports but in this edition they will have to compete at 17 sports. Unfortunately, the organizers have removed Football 5-a-side and Para canoe from the Games, while we have the chance to win gold medals in these two sports," Ashrafi concluded.