Sorkhrud wetland, a refuge for migratory birds
January 25, 2018 - 13:24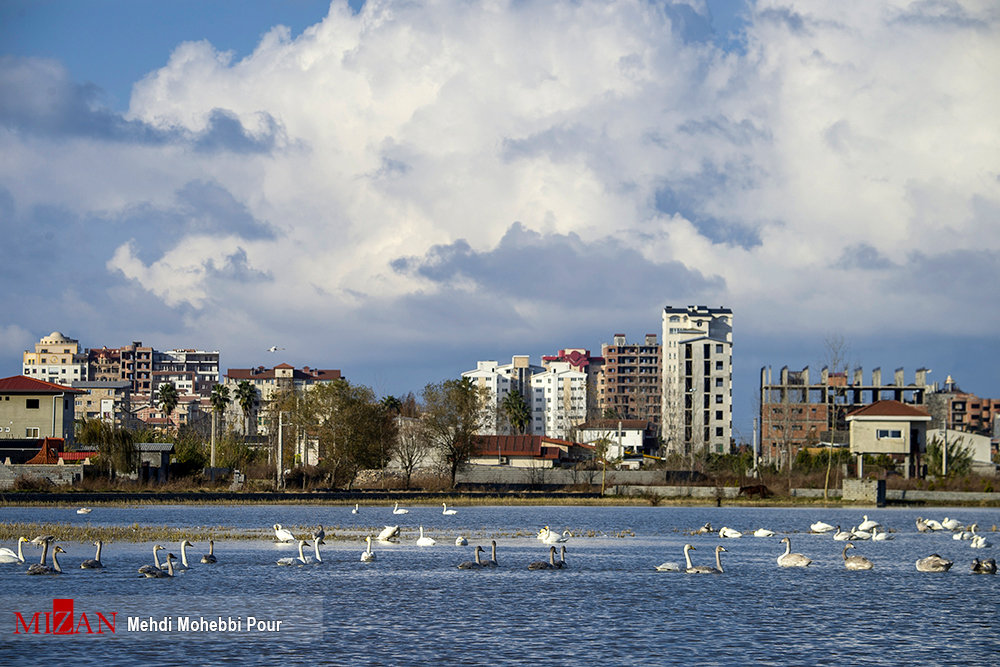 TEHRAN - Flocks of migratory birds particularly geese have taken refuge at Sorkhrud wetland in the northern Iranian province of Mazandaran.
The south Caspian Sea retreat will remain dominated by its northerly guests until about mid-May 2018 when the migration season comes to an end.
The rich landscape attracts hundreds of birdwatchers, holidaymakers, and bird buffs as well.
In a wider scene, the mid-winter population of the migratory birds is estimated to exceed over a million in the whole southern sandy shorelines of the Caspian Sea that spans some 700km.
The northern provinces of Gilan, Golestan, and Mazandaran embrace a variety of freshwater lakes, wetlands, and lagoons, which are the main destinations for traveling pelicans, flamingos, ducks, swans, coots and some other species.
Photo above depicts some migratory birds particularly at Sorkhrud wetland on January 7, 2018. (Credit: Mehdi Mohebipour/Mizan Online)
AFM/MQ/MG