Press TV crew attacked in Turkish military operation in Syria
February 1, 2018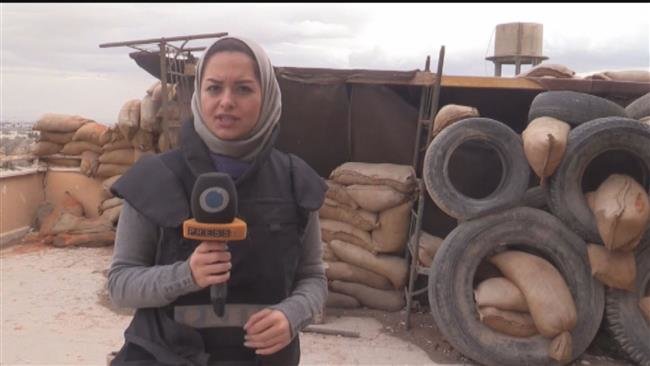 TEHRAN – Press TV's crew has come under attack in the Syrian town of Rajo in the Afrin district near the Turkish border during Turkey's military operation in northwestern Syria.
The incident occurred on Tuesday, as the Press TV team was investigating the damage to a school during the Turkish offensive.
According to Press TV correspondent Zahra al-Derzi, members of the team suffered injuries during bombing and shelling of the town.
Turkey launched the so-called Operation Olive Branch against Afrin in northwest Syria on January 20 in a bid to eliminate the U.S.-backed YPG.
MH/PA