Unacknowledged Fajr films triumphant at Qoqnus Screen Awards
February 17, 2018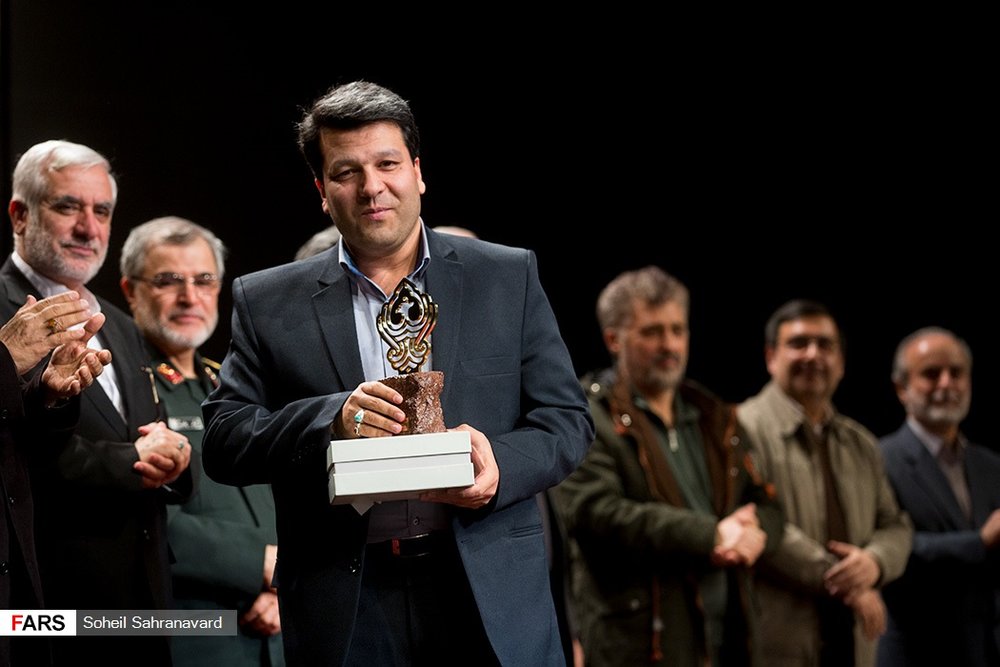 TEHRAN – Those films that failed to garner an award at the 36th Fajr Film Festival last week were honored on Friday night during the 7th edition of the Qoqnus Screen Awards, which is organized by the Art Bureau to honor revolutionary films.
"Damascus Time", a film directed by Ebrahim Hatamikia about the soldiers who fought against Daesh, received a Qoqnus.
Earlier last week at the Fajr Film Festival, Hatamikia shared the film's award for best director with Bahram Tavakkoli, the director of "The Lost Strait".
However, he lashed out at the organizers of the festival and Iranian TV and accused them of undermining his movie, which had been financed by the Owj Arts and Media Organization, a Tehran-based institution producing revolutionary works in art and cinema.
He also called himself "a dependent filmmaker" and "a man of the system" and said that he is proud of making a film about those who fought against Daesh.
Hatamikia could not attend the Qoqnus Screen Awards, which were presented at the Andisheh Hall of the Art Bureau. Therefore, "Damascus Time" producer Mohammad Khazaei received the award on his behalf.
"Hatamikia's criticism was distorted on social media where he was accused of seeking more awards, while that was not true," Khazaei said at the awards ceremony.
"Long ago, a media frenzy had been launched against the revolutionary guys and they labeled us 'dependent filmmakers', but Hatamikia worked [at Fajr] like shock troops, giving the future generation courage not to feel humiliated for having to make films on the revolution," he added.
Owj director Ehsan Mohammad-Hassani also received a Qoqnus. "I also repeat that we are all dependent," he said after accepting the award and added, "We are proud of not having to ask foreign embassies for money to make our films."
He also praised Hatamikia for his remarks at the Fajr festival and said, "We heard Hatamikia's remarks and that was the beginning of a struggle."
Hadi Hejazifar received the Qoqnus for best actor for his roles in "Damascus Time" and "Lottery", director Mohammad-Hossein Mahdavian's sex trafficking drama.
The Qoqnus for best documentary went to "Women with Gunpowder Earrings" by Reza Farahmand. The film is about Nur, a female journalist who covers stories about Syrian and Iraqi women and children in the war against the Daesh terrorists.

"The Elephant King" directed by Hadi Mohammadian also won a Qoqnus.
IRGC commander General Ali-Akbar Purjamshidian also spoke at the awards ceremony and proposed that a campaign titled "We Art the Men of the System" be launched in support of Hatamikia.
"We are proud to be working for the system to earn a living. We are proud of not having to earn a wage from America and Israel," he noted.
Photo: "Damascus Time" producer Mohammad Khazaei accepts an award on behalf of director Ebrahim Hatamikia during the 7th Qoqnus Screen Awards at Andisheh Hall in Tehran on February 16, 2018. (Fars/Soheil Sahranavard)
MMS/YAW