By Javad Heirannia
Newly revealed U.S. document about JCPOA means "nothing": Nephew
February 25, 2018 - 9:34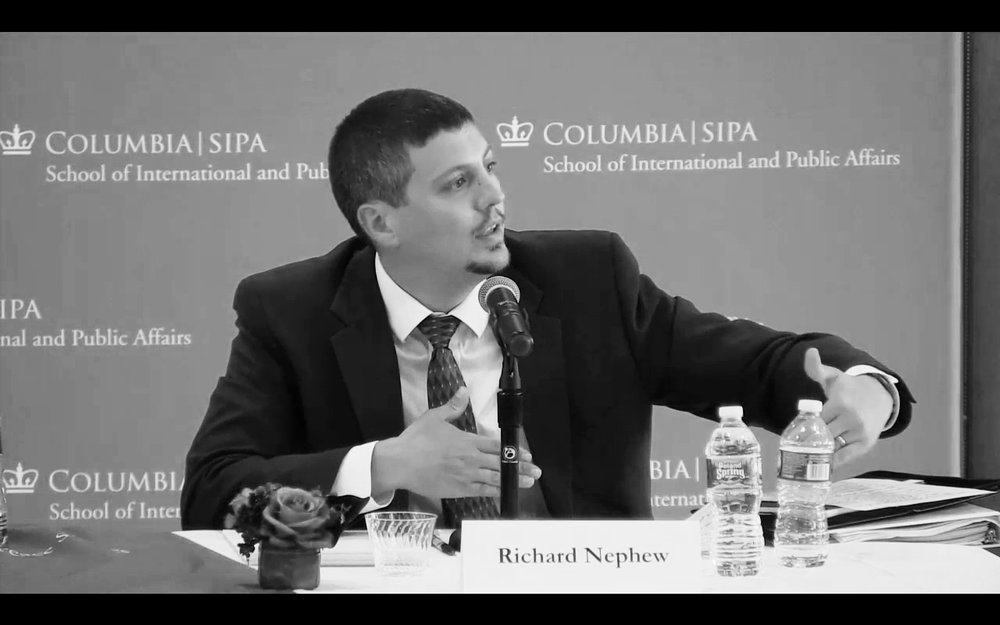 TEHRAN – Richard Nephew, who served as the lead sanctions expert for the U.S. team negotiating with Iran, is of the opinion that the newly revealed documents of the U.S. State Department "do not often echo exactly what presidents say, rather using diplomatic language and a softer tone. It may mean nothing, therefore."
He adds that "If European officials are reluctant to renegotiating the agreement, then that says much about what Russian, Chinese, and Iranian officials would think."
Fellow at the Center on Global Energy Policy at Columbia University, says "Trump's pressure was intended to seek European support in addressing other problematic aspects of Iranian foreign policy and in improving the nuclear agreement from a U.S. perspective."
Following is the text of the interview with Nephew:
Q: The Newly revealed documents of the U.S. State Department show that the obstruction of Iran nuclear deal by the U.S. government officials has been softened. According to these documents, the US has outlined a course of action in which three European countries Britain, France and Germany would be "totally committed to improving" the Joint Comprehensive Plan of Action (JCPOA). In return, Donald Trump would extend Iran sanctions relief, keeping Obama-era nuclear deal alive. According to these documents, The U.S. State Department is seeking an agreement with the European countries on this issue (improving JCPOA) for an "uncertain" period of time. By assuming that these documents are true, can we consider them to be a turn in the Trump's policy toward Iran nuclear deal?
A: I would be very careful in evaluating this State Department instructions cable. In my experience, this document is very similar to how State Department officers write in general. They do not often echo exactly what presidents say, rather using diplomatic language and a softer tone. It may mean nothing, therefore.
Even if it does suggest a different stance of the State Department, which I doubt, it may not mean anything given that this is a decision for the president. His own views on the subject are so different than most of his senior advisors, let alone State Department officers, that it may not matter what they think or write.
Last, it may just be that the cable was written long before the president's speech, meaning that the words are unintentionally slightly different. This can of course happen in any big bureaucracy.
If it is an accurate reflection of a softening position, then of course this might mean that the Administration is recognizing that its hard lines are impossible to satisfy.
Q: By assuming that these documents are true, is it right to say that Trump's pressure on Iran nuclear deal was aimed at getting advantages from Tehran and probably some European countries?
A: I think it is right to say that Trump's pressure was intended to seek European support in addressing other problematic aspects of Iranian foreign policy and in improving the nuclear agreement from a U.S. perspective.
Q: Reuters reported, citing a senior U.S. official, that there was a hope to "Fix Iran Deal" by reaching an agreement on modifying some of JCPOA contents, endorsement of a supplemental agreement or referring it to the UN Security Council. Provided European countries accept the U.S. demands; is there a possibility that nuclear talks with Iran, Russia and China will resume again?
A: It is possible, certainly. It seems unlikely and improbable. If European officials are reluctant to renegotiating the agreement, then that says much about what Russian, Chinese, and Iranian officials would think.
Or, put another way: they may meet. They may discuss. They may even negotiate. But, it is hard to see a productive result given positions as they are today.
Q: Some believe that there are three possible solutions regarding the Iran deal: 1. Modifying the current agreement, 2. Holding talks to reach a supplemental agreement, or 3. Following up with a new Security Council Resolution in order to add new changes. In your opinion, which one of these three is the most likely outcome?
A: I think that there remains a possibility to seek an agreement to address a broader set of issues in the future. I think that, even though there is deep resentment and frustration, there is also pragmatic consideration of national interests on all sides of the matter. Negotiators could meet -- in the future, on the basis of a successful JCPOA -- to consider how to build upon it. But, with every passing day and passing crisis, that gets harder and harder to believe.