Iran national library celebrates 80th anniversary of establishment
February 25, 2018 - 18:46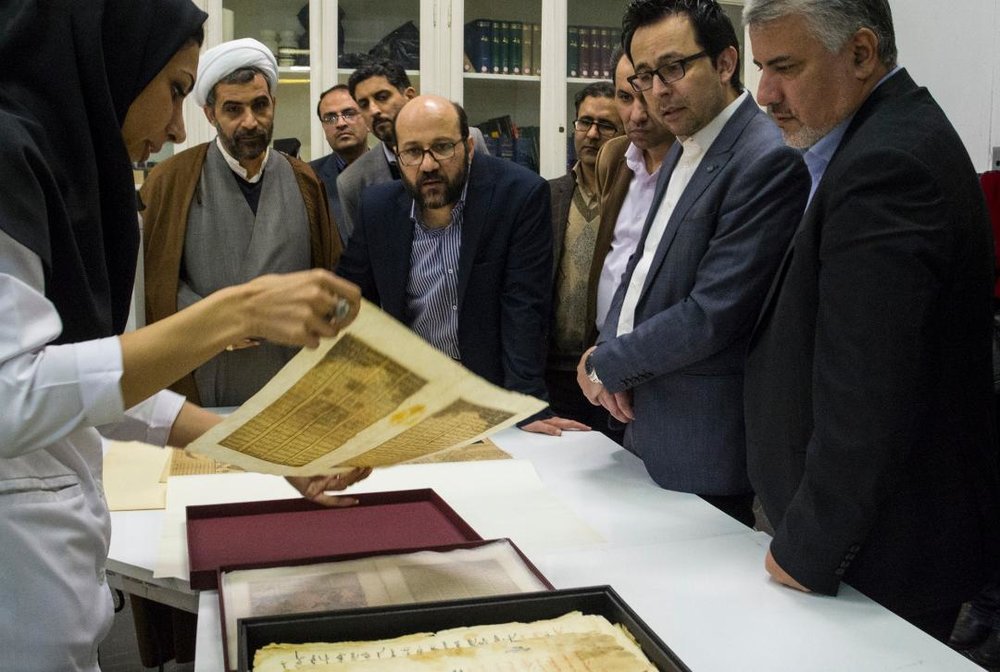 TEHRAN -- The National Library and Archives of Iran (NLAI) is celebrating the 80th anniversary of its establishment in a five-day program that opened on Saturday with a speech by NLAI director Ashraf Borujerdi.
The International Federation of Library Associations and Institutions (IFLA) President Gloria Perez-Salmeron is in Tehran to take part in the celebration.
The IFLA president is scheduled to meet a number of Iranian librarians, and also she will be traveling to Shiraz to visit an NLAI branch in the city.
Honoring those individuals who have donated books and documents to the library has also been arranged.
During this celebration, the NLAI plans to transfer a collection of reference books and documents to one of its buildings located on Si-e Tir Street in downtown Tehran to provide easy access for readers.
Also on Saturday, an exhibition of documents opened at the library of the University of Tehran.
The Grand Ayatollah Seyyed Shahabeddin Marashi Najafi Library in Qom, Majlis Library, Museum and Documentation Center, and the Astan-e Qods Razavi Museum and Library in Mashhad are some of the centers to display their books and documents during the celebration.
The National Library of Iran was established in 1937. The library has been merged with the Islamic Revolution Cultural Documentation Organization (IRCDO) to form the National Library and Archives of Iran.
Photo: An expert (L) briefs officials about a restored manuscript during an exhibit at the National Library and Archives of Iran on February 25, 2018. (NLAI)
RM/MMS/YAW