Iranian film festival underway in Malaysia 
March 14, 2018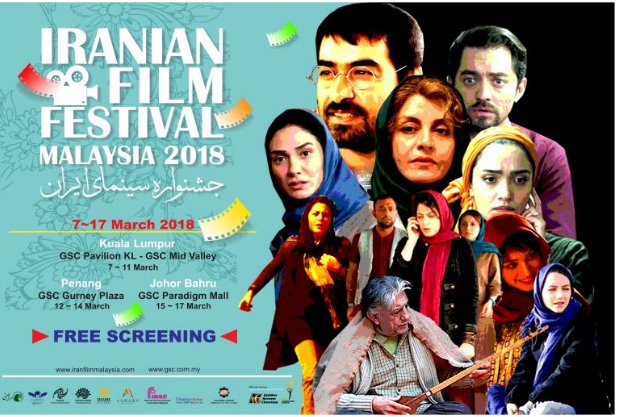 TEHRAN – Malaysian city Johor Bahru is playing host to an Iranian film festival.
A selection of six films have been chosen to go on screen during the festival running from March 7 to 17, the organizers have announced.
"Sweet Taste of Imagination" by Kamal Tabrizi, "Under the Smoky Roof" by Puran Derakhshandeh, "Where Are My Shoes?" by Kiumars Purahmad, "Cease-Fire 2" by Tahmineh Milani, "Crazy Rook" by Abolhassan Davudi and "The Queen" by Mohammad-Ali Bashe Ahangar are the six selected movies.
In addition, two workshops have been arranged on the sidelines of the festival attended by several filmmakers and actors.
The first workshop was attended by filmmaker Derakhshandeh and actress Merila Zarei on the first day.
Filmmaker Davudi and actress Azita Hajian held the second workshop at the ASWARA University in Kuala Lumpur on Wednesday.
Over 100 students and masters of cinema attended the workshop.
The films were also screened in separate festivals in Kuala Lumpur from March 7 to 11, and in Penang from March 12 to 14.
Photo: A poster for the Iranian film festival in Malaysia
RM/MMS/YAW