Rouhani wishes a violence free world in Noruz message
April 2, 2018 - 20:33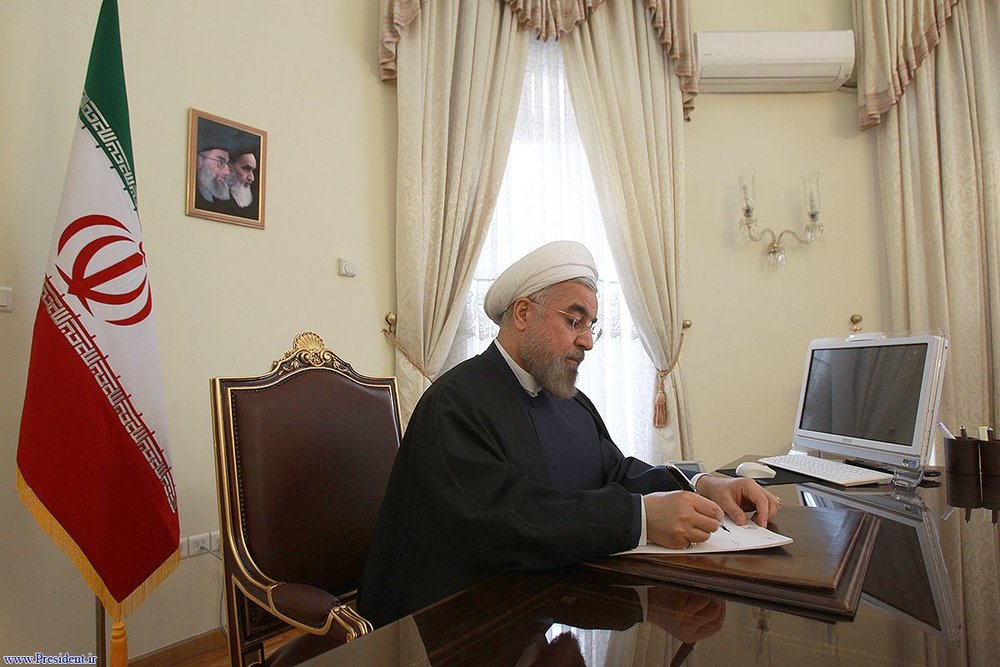 TEHRAN – On the occasion of the new Iranian year Noruz, President Hassan Rouhani of Iran wished a world without violence, extremism, war, ethic or sectarian divisions.
Rouhani made the wish in separate messages to leaders of Afghanistan, Tajikistan, Pakistan, Azerbaijan, Turkmenistan, Armenia, Turkey, Kazakhstan, Kyrgyzstan, India, Iraq and Uzbekistan.
The president called for more efforts to promote peace, unity and justice in the world.
In a live televised address to the Iranian nation on the occasion of Noruz on March 20, Rouhani also praised Iran's role in efforts to restore peace and stability to the Middle East through cooperation with regional countries.
"Last year, our nation, which has always been the creator of peace and tranquility in the region and the world, managed to bring more stability and security to the region alongside nations of Iraq, Syria and Lebanon, through its continued endeavors and the [efforts made by] its sincere soldiers and diligent diplomats," Press TV quoted him as saying.
The president also praised the unity of the Iranian nation after protest rallies were held in several cities across the country.
Rouhani also thanked the nation for sympathizing with the victims of the tragic incidents that occurred last year.
During the last Iranian calendar year which ended on March 20, strong earthquakes, including a devastating one in the western province of Kermanshah, hit some parts of Iran. Also, a passenger plane with 66 passengers aboard crashed and an oil tanker carrying condensate for South Korea went up in flames after it collided with a Chinese freighter in the East China Sea.