Iran, Senegal discuss boosting nanotechnology ties
April 16, 2018 - 21:40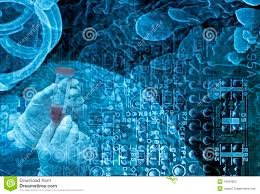 TEHRAN – Iranian and Senegalese officials have discussed ways to expand relations in the field of nanotechnology.
The deputy vice president for international and technological affairs, Ali Morteza Birang, and the head of the innovation policy and foresight research group at the Technological Studies Research Institute, Reza Assadifard, held a meeting with Senegalese Minister of Scientific Research and Innovation Mary Teuw Niane in Dakar last week.
During the meeting, Birang explained achievements of Iran in knowledge-based economy and development of science and technology parks in the country.
Holding educational courses for development of nanotechnology and conducting projects to use nanotechnology in agriculture were highlighted during the meeting.
During the event, Niane pointed to construction of 'science town' in the country to create jobs for the young Senegalese generation in the near future.
They discussed inking an agreement according to which, the two countries improve nanotechnology research labs and hold technical courses to train experts in the field of nanotechnology.
SB/MQ/MG