Private Iranian, Korean nanotechnology sectors team up
May 4, 2018 - 20:43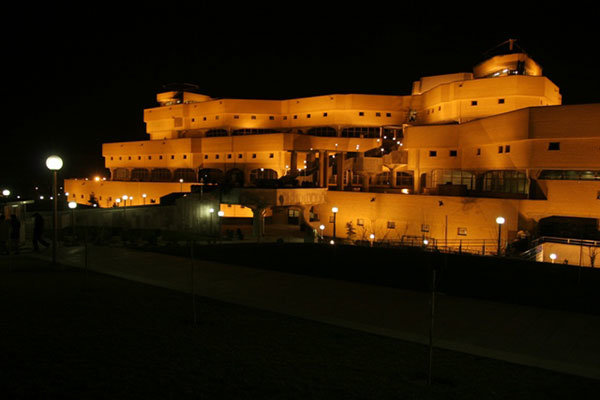 TEHRAN – On Monday, Private sectors from Iran and South Korea discussed joint projects in nanotechnology during a meeting at the venue of Iran's National Library and Archive.
The sides plan to establish a joint club to expand cooperation in the field of nanotechnology, the Iran Nanotechnology Initiative Council announced in a press release, ISNA reported.
The South Korean part - Korea Institute of Science and Technology (KIST) - aims to use potentials of Iranian companies in global market and share knowledge with each other.
KIST has been actively promoting international cooperation through joint research projects, scientist exchange programs, and the sponsorship of international workshops and symposia. Cooperative agreements exist with over 70 research institutes in 27 different countries and this number is expected to expand significantly in coming years.
"Iran is ready for establishment office for joint projects and sharing experience," Ali Morteza Birang, the deputy vice president for international and technological affairs, said during the meeting.
KIST aims to promote a win-win cooperation between Iranian and Korean companies through this joint project, KIST's Technology Policy Research Institute chief Kyung-Ho Shin said during the event.
It provides an opportunity for both Iranian and Korean enterprises to render their products in global market, he explained.
He said the two sides will also establish joint investing companies in the near future.
The plan includes organization, development, learning and global marketing, he added.
Nanotechnology enterprises is composed of companies that are involved in producing products that involve nanotechnology or nanomaterials or equipment useful to nano manufacturers.
The Korea Institute of Science and Technology is a multi-disciplinary research institute located in Seoul. Founded in 1966, it was the first multi-disciplinary scientific research institute in Korea and has contributed significantly to the economic development of the country, particularly during the years of accelerated growth in the 1970s and 1980s.
It has a research staff of over 1,800 research scientists, visiting scientists, fellows and trainees, and foreign scientists involved in basic research in various fields of science and technology.
SB/PA
END