Iran sees no serious threat, general says
April 18, 2018 - 19:48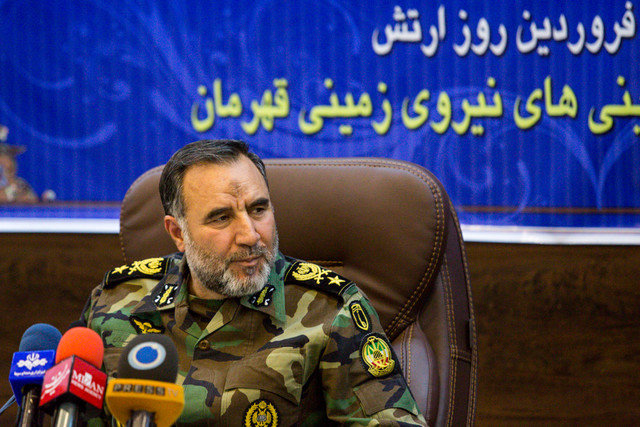 TEHRAN - Kioumars Heydari, commander of the Army Ground Forces, said on Tuesday that Iran sees no serious foreign threat.
"Today, the armed forces are ready and the enemies are aware of this preparedness. So, they [the armed forces] feel no serious threat against the system," Heydari said in a televised interview.
He said that the Western countries along with Saudi Arabia and the Zionist regime of Israel have failed in their plots against the Islamic revolution.
In their latest move they created the "cancerous tumor of Daesh" which Iran countered far away from its borders, he stated.
"Those who were defeated in this war seek to revenge, but this is a false dream. Our armed forces could protect the country's geographical borders and also annihilate the cancerous tumor of Daesh outside the borders," the commander pointed out.
Iran marked the national Army Day on Wednesday. Various units held military parades across the country.
The latest military and defense achievements were also unveiled during the ceremony.
During his speech at the ceremony, President Hassan Rouhani said that Iran's defense capabilities are for deterrence and pose no threat against the neighboring countries.
NA/PA