Response to Marivan terror attack will be tough: commander
August 7, 2018 - 9:43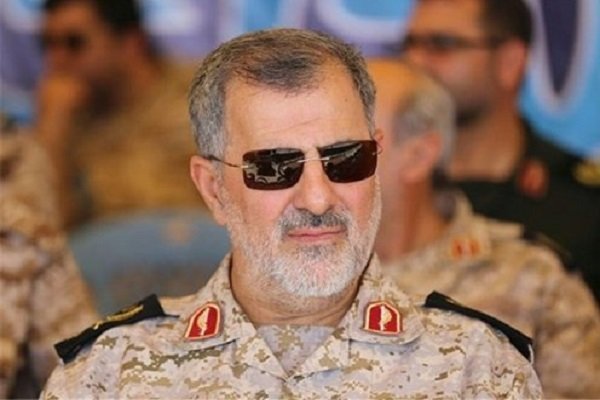 TEHRAN - Commander of the IRGC Ground Force said on Monday that revenge for the terrorist attack on a military checkpoint near the western border city of Marivan will be "tough".
"They should know that our revenge will be tough," Mohammad Pakpour told reporters on the sidelines of a ceremony.
The brigadier general added, "Nobody knows the time and the place, but our revenge will definitely be tough."
On July 20, anti-revolution terrorists attacked the military checkpoint on the border with Iraq, killing 11 forces from the Islamic Revolution Guards Corps. PJAK, a terrorist group aligned with the PKK, claimed responsibility for the attack.
Pakpour also said security forces killed 21 members of Daesh in western Iran in the Iranian calendar year 1396 (March 2017-2018).
Last month Iran executed eight members of Daesh for attacks on the Iranian parliament and the mausoleum of Imam Khomeini in June 2017.
Iran emerged as the biggest force against Daesh in Iraq and Syria. Officials have said if it had not been for Iran's immediate response Daesh would have captured Baghdad in 2014.
NA/PA