'We will be praying in the Holy Quds soon'
April 21, 2018 - 8:30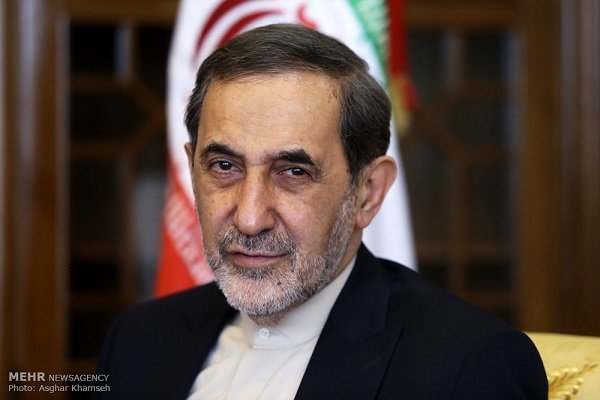 TEHRAN – Ali Akbar Velayati, a senior advisor to the Leader of the Islamic Revolution, has expressed hope that by restoring unity, Muslim nations would defeat Israel soon and hold prayers in al-Quds (Jerusalem), Tasnim reported.
Velayati made the remarks while addressing the opening ceremony of the 35th International Holy Quran Recitation Competition in Tehran on Thursday.
Velayati also said the United States is seeking to undermine unity among Islamic countries and split their territories but Iran will not allow any change to Muslim countries' borders.
Pointing to the emergence of Daesh (ISIL) in the region, he said Western countries sought to portray a "horrible" image of Islam but failed because of their miscalculations.
"When colonialism dominated Islamic countries, it led to the decline of the Islamic civilization," he stated, adding that Western colonial powers tried to replace the Islamic culture with the Western culture but failed.
Velayati also said the U.S. has failed in its invasions against Islamic countries, drawing examples from Iraq and Syria as two Muslim countries which defended their land against U.S. intervention by reviving Islam.
Major General Yahya Rahim-Safavi, a top military adviser to the Leader, also spoke at the ceremony, saying Iran is defending Islamic countries' territorial integrity against foreign intervention.
"The coalition of the Americans, Zionists and some regional countries regarding Syria and Iraq has failed," Rahim-Safavi said, Mehr reported.
"It was the coalition of Iran, Russia, Iraq, Syria and Hezbollah which emerged victorious and the resistance front's victories will go on," the former IRGC chief stated.
The general said Iran is the strongest Islamic country in the world and its Leader is the frontrunner in defending Muslim countries, including Yemen, Syria and Iraq.
The general went on to say that the Islamic Republic will always defend Muslim nations against disintegration of their lands.
The greatest threat, Safavi said, is the American-Israeli link, against which Iran will spare no effort fighting.
MH/PA