Iran denounces terrorist attack on Kabul as 'inhuman'
April 22, 2018 - 18:1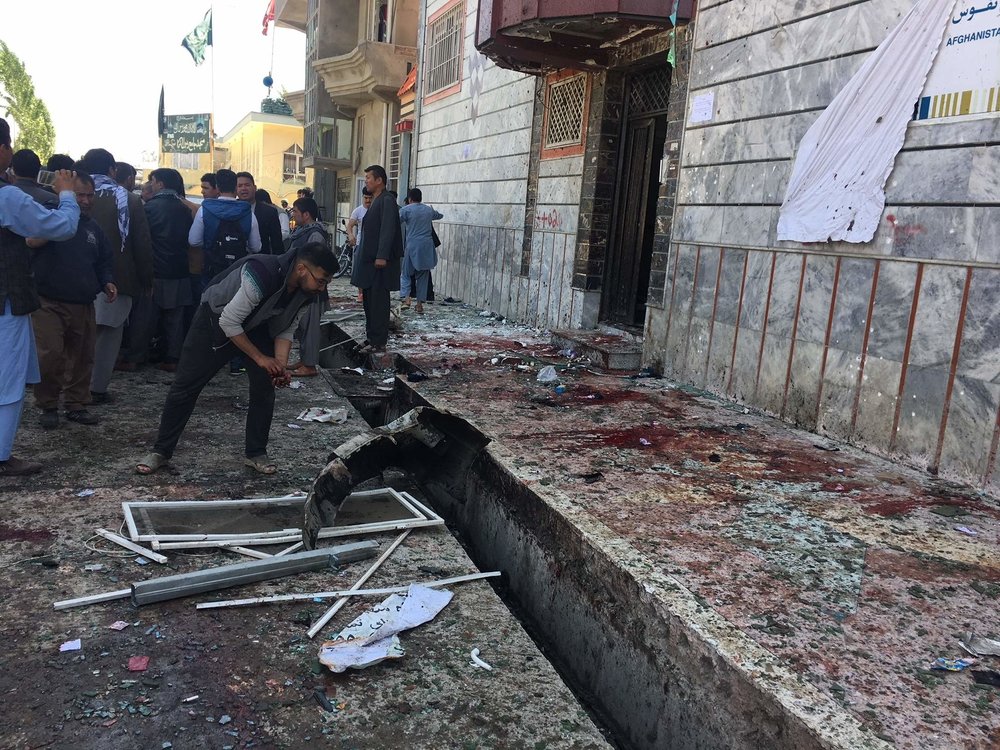 TEHRAN - Iranian Foreign Ministry spokesman Bahram Qassemi issued a statement on Sunday condemning a suicide terrorist attack in the Afghan capital Kabul, calling it a "criminal" and "inhuman" act.
Offering condolences to the Afghan government, people and families of the victims, Qassemi expressed hope that terrorism would be eradicated through collective international efforts.
The suicide blast at a voter registration center in Kabul left at least 52 people killed and dozens injured.
Reportedly, the attack had been carried out by an individual wearing an explosive-laden vest.
Daesh claimed responsibility for the attack.
Gen Daud Amin, the Kabul police chief, said the suicide bomber targeted civilians who had gathered to receive national identification cards, the Guardian reported.
The parliamentary and district council elections are scheduled to be held on October 20.
Last week, a voter registration center was attacked in Ghor province, according to Tolonews, a local news website.
On Thursday, unidentified gunmen killed two policemen guarding a voter registration center in Jalalabad City, Aljazeera reported.
NA/PA