Leader hails Army chief's unifying comments
April 22, 2018 - 19:8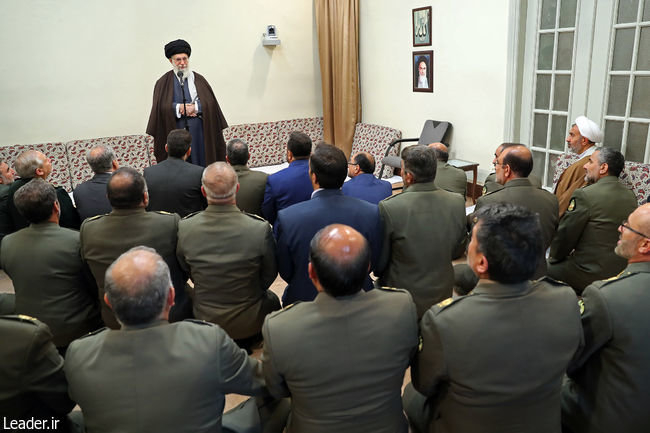 TEHRAN – Leader of the Islamic Revolution Ayatollah Ali Khamenei on Sunday lauded Army Chief Abdolrahim Mousavi for his "unifying comments", saying the remarks showed his "managerial wisdom" and "spiritual purity".
On Saturday, General Mousavi said the enemies have repeatedly failed to harm Iran through creating division between the IRGC and the Army. He said all branches of the Iranian military are united against enemies' plots to cause rift among them.
During a meeting with commanders of the Army Ground Forces, Ayatollah Khamenei said the comments make the Army more and more respectable in the Iranian people's eyes.
MH/PA