Pompeo: U.S. likely to leave nuclear agreement
April 29, 2018 - 1:21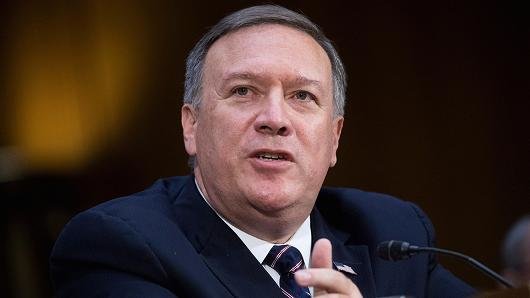 New U.S. Secretary of State Mike Pompeo said on Friday that President Donald Trump will likely withdraw from the 2015 nuclear deal.
"The President has been clear -- absent a substantial fix, absent overcoming the shortcomings, the flaws of the deal -- he is unlikely to stay in that deal past this May," CNN quoted Pompeo as telling reporters during a press conference at NATO headquarters in Brussels.
Trump has said he will make a decision on whether to leave the deal by May 12.
NA/PA