Brazil allocates €1.2b to investment projects in Iran
April 29, 2018 - 18:21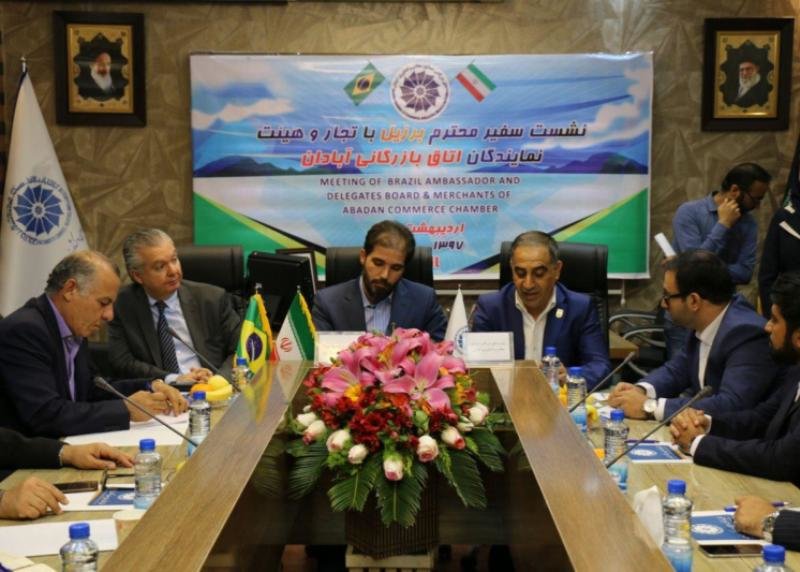 TEHRAN- Brazilian Ambassador to Tehran Rodrigo de Azeredo Santos announced that his country has allocated €1.2 billion to the investment-making projects in Iran.
The envoy made the remarks during a meeting with the members of the Chamber of Commerce of Abadan (a city in southwest of Iran) on Saturday, IRNA reported.
"Agreement on the banking and currency relations is required for promotion of bilateral trade", he asserted.
In an exclusive interview with the Tehran Times in last September, Brazilian Deputy Minister of Agriculture, Livestock and Food Supply Eumar Roberto Novacki, who was visiting Iran on top of a Brazilian trade delegation, mentioned banking problems the main barrier in the way of expanding trade between the two countries and said: "If we can resolve the banking problem, it will definitely have many benefits for the both sides."
"We see Iranian market a potential market for our more presence and I believe that we can boost our relations. Presence of Brazilian delegations like this one in Iran indicates determination for improving ties", the Brazilian official highlighted.
MA