By Mahnaz Abdi
Iran hopes to improve trade balance with Brazil
September 12, 2017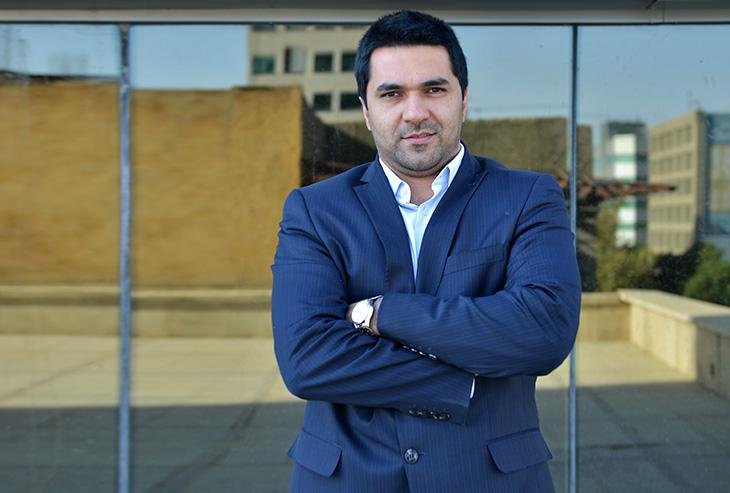 TEHRAN- Iran hopes to improve its trade balance with Brazil through exporting some highly required products to the Latin American country, Kaveh Zargaran, the head of Iran-Brazil Joint Chamber of Commerce, told Tehran Times in a telephone interview on Sunday.
Trade between Iran and Brazil is currently tipped in favor of Brazil, as the country exported $2.1 billion worth of products (mainly corn, meat, soy bean and sugar) to Iran in 2016 while Iran's exports to Brazil stood at $75 million, Zargaran announced.
"In my opinion, making our trade balance positive with Brazil is not possible in a near future. But we can improve it through exporting some products that we have export advantage about them and also they are highly required in the Brazilian market , for example fertilizer, steel sheet, and plastic raw materials", he opined and said; "We are encouraging the Brazilians to export these products from Iran."
The head of Iran-Brazil Joint Chamber of Commerce, which was officially opened in Tehran on July 9, went on to say: "We should accept that Brazil is among the top countries in agricultural production. The country has a unique advantage in this due in a way that it can sell the agricultural products with an end price that other countries cannot compete with it. This advantage is somehow because of the vast water resources the South American country enjoys. It is while Iran is a semi-dry country with limited resources of water; so it should import some part of its required agricultural products, as the foodstuffs account for about one fourth of the country's total imports."
"Considering this issue, Brazil can be one of the main sources of agricultural products for Iran; therefore we cannot expect our trade balance with Brazil tipped in favor of Iran or any specific change in this due, while we can just think of improving trade balance with that country", he concluded.
'Enjoying Iran's market conditioned on importing Iranian goods'
Commenting on the strategies to improve Iran's trade balance with Brazil, Zargaran also referred to the Sunday meeting of Iranian Deputy Agriculture Minister Ali-Akbar Mehrfard with Brazilian Deputy Minister of Agriculture, Livestock and Food Supply Eumar Novacki and his accompanying delegation in Tehran, and said that the Iranian official has told the Brazilians that if they want to take the advantage of Iranian large market, they should import Iranian products as well, as Iran is taking the policy of limiting its trade with those countries which are mainly exporters of goods to Iran rather than importing Iranian commodities.
'Banking problems main barrier'
Elsewhere in his remarks, Zargaran mentioned the problems in banking relations between the two countries as the main hurdle in bilateral trade.
He believes that removing this problem in a way that opening LC will be possible for banking transactions between Iran and Brazil could boost mutual trade far beyond the current figure.
A delegation of some Iranian banks has already visited Brazil and in some meetings with the Central Bank of Brazil the two sides investigated the ways to resolve this problem. Some follow-up measures have been taken in this due and Brazilian Embassy in Tehran is following up the matter seriously, Zargaran announced.
'Big differences in investment making laws'
"There are some big differences between Iranian and Brazilian investment making laws and none of the two countries has been able so far to persuade the other side to accept its terms of the contract. Therefore, given this problem and also with the banking barriers still in place, I do not think that any specific task will be soon taken for their investment making in the other side", the head of joint chamber of commerce commented.
Asked about transferring the Brazilian technology to Iran, he said none of the negotiations has already come to result in this due.