Capability to revitalize nuclear work is Iran's pride: Salehi
April 30, 2018 - 21:42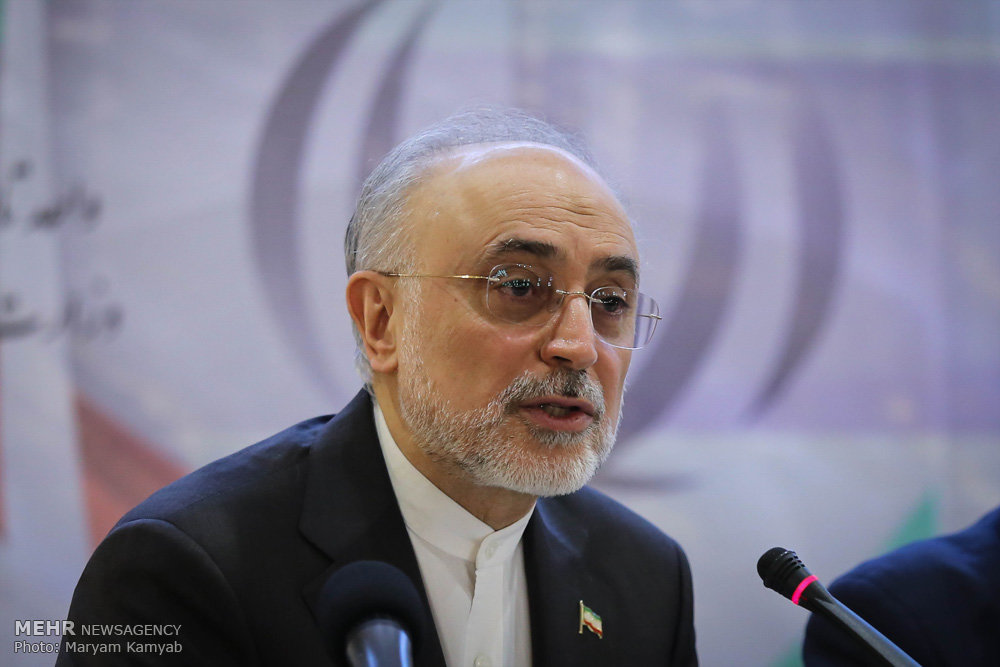 TEHRAN – The head of the Atomic Energy Organization of Iran (AEOI) hopes that U.S. President Donald Trump and other American officials would "come to their senses" and meet Washington's obligations under the 2015 nuclear deal between Tehran and world powers.
Speaking to reporters in Mashhad on Monday, Ali Akbar Salehi pointed to a possible U.S. withdrawal from the nuclear deal, saying technically Iran is capable of returning its nuclear industry to the pre-JCPOA conditions, Tasnim news agency reported.
"We are at a level much higher than that of the pre-JCPOA era," Salehi said, referring to the country's advanced capabilities in the area of peaceful nuclear technology.
Salehi, a nuclear physicist, said it is not just a slogan that Iran resume its nuclear activities.
"It is neither a slogan nor exaggeration. If we cannot act based on what we promised the pride of the Islamic republic, officials, I, and also the Atomic Energy Organization will be in danger."

SP/PA