By staff and agencies
Saudi minister doubts that U.S. and Europe can agree on Iran deal
April 11, 2018 - 19:38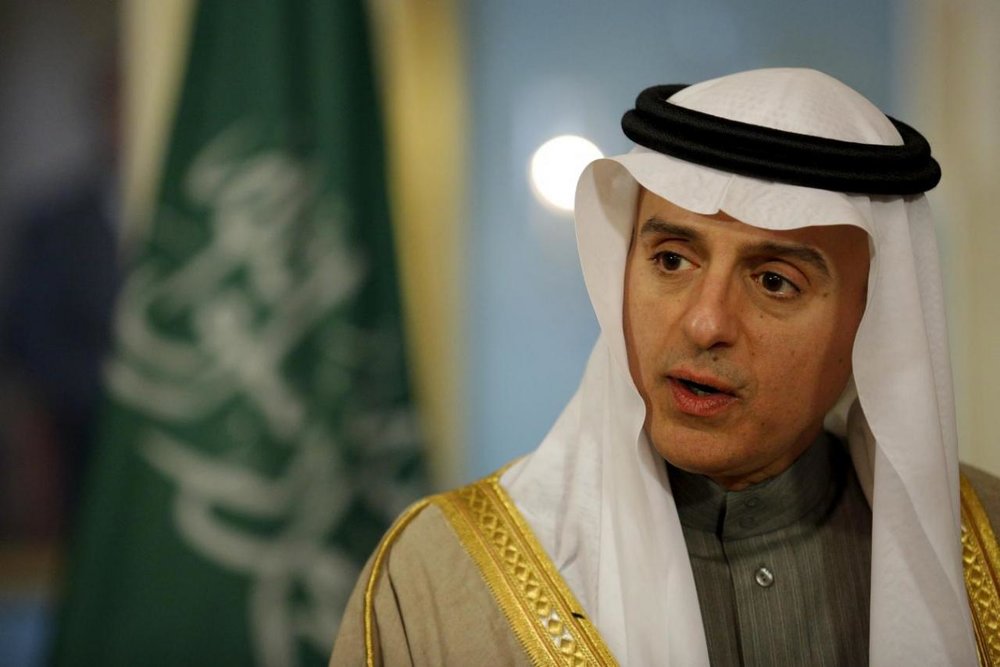 Saudi Arabian Foreign Minister Adel al-Jubeir has said that he doubts the U.S. and Europe would reach agreement to review the 2015 nuclear deal, known as the Joint Comprehensive Plan of Action.
"I believe their (European) position is that if you have a deal you shouldn't reopen the deal," Reuters quoted him as saying on Tuesday after talks in Paris.
Jubeir said he believed France, Britain and Germany agreed that Iran's ballistic missile program and regional activities had to be addressed, but that they disagreed with the United States, Saudi Arabia and Israel on the need to revamp the accord.
Jubeir said U.S. President Donald Trump had made clear that "no deal is better than a bad deal".
French President Emmanuel Macron said in a joint press conference with Saudi Crown Prince Mohammed bin Salman on Tuesday that "the structure of the Iranian nuclear deal" should be preserved.
According to i24 NEWS, Macron said that Iran's missile program should be limited.
Iran has repeatedly said that its missile program is for deterrence is not related the JCPOA.
In a statement on January 12, U.S. President Donald Trump gave Europeans only 120 days to agree to an overhaul of the nuclear agreement. He threatened if the text of the nuclear deal is not revised he would unilaterally withdraw the U.S. from it. The deadline falls on May 12. Trump said the nuclear deal should include Iran's defense program including missiles.
According to Reuters, European officials have said the next consultations on the JCPOA would take place in Washington on Wednesday.
In remarks on Monday marking National Nuclear Day, President Hassan Rouhani warned that the U.S. would "regret" if it scarps the nuclear deal.
Ali Akbar Salehi, director of the Atomic Energy Organization of Iran, has insisted that Tehran can resume enriching uranium to the purity level of 20 percent in four days and return to pre-JCPOA situation immediately if the nuclear deal is scrapped.
The deal was signed between Iran, the European Union, Germany and the five permanent members of the UN Security Council including the United States. It went into effect in January 16, 2016.