Lavrov: Russia and China will block U.S. attempt to sabotage nuclear deal 
UN, Russia, EU, Germany, France reiterate support for nuclear deal
April 23, 2018 - 19:54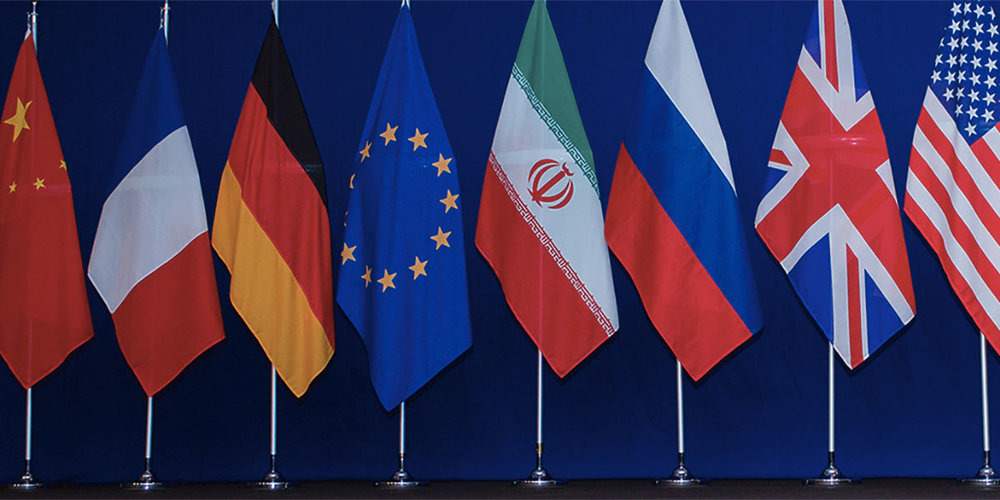 TEHRAN – Top officials representing world powers and international bodies have voiced support for the JCPOA, Iran's 2015 nuclear deal with the 5+1 group, amid worries that U.S. President Donald Trump might go on with his promise to nix the deal on May 22 if his desired amendments are not made to it.
A nuclear non-proliferation conference in Geneva heard repeated calls for parties to the deal — the United States, China, Russia, Britain, France and Germany — to ensure its implementation and preservation, Reuters reported.
UN: Iranians must realize the promised economic benefits of nuclear deal
"The Joint Comprehensive Plan of Action continues to be the best way to ensure the exclusively peaceful nature of Iran's nuclear program and to realize the promised tangible economic benefits for the Iranian people," UN High representative for Disarmament Affairs Izumi Nakamitsu said.
Nakamitsu made the remarks while addressing the 2nd Preparatory session of the 2020 Non Proliferation Treaty (NPT) Review Conference at the United Nations in Geneva, Switzerland.
In the same conference, EU disarmament envoy Jacek Bylica said the deal strengthened the international non-proliferation regime, contributed to regional and international security and ensured the exclusively peaceful nature of Iran's nuclear program.
Cornel Seruta, a senior official at the International Atomic Energy Agency, also said the deal had significantly improved access to Iran.
"In short, Iran is now subject to the most robust nuclear verification regime and Iran is implementing its nuclear related commitments under the JCPOA," he said. "It is essential that Iran continues to fully implement those commitments."
China, Russia are against revising nuclear agreement
Meanwhile, Russian Foreign Minister Sergei Lavrov said he had agreed with his Chinese counterpart that Moscow and Beijing would try to block any U.S. attempt to sabotage the Iran nuclear deal, Russian state news agency TASS reported.
"We are against revising these agreements, we consider it very counter-productive to try to reduce to zero years of international work carried out via talks between the six major powers and Iran," Lavrov said after talks with Wang Yi, China's top diplomat, in Beijing.
"We will obstruct attempts to sabotage these agreements which were enshrined in a UN Security Council resolution," Lavrov was cited as saying.
Also on Monday, Russian President Vladimir Putin's spokesman said that there is no alternative to the nuclear deal between Iran and world powers and that the agreement should be observed by all those who signed it.
"Russia unwaveringly calls for keeping the so-called Iran deal viable. We believe that it has no alternative and should be honored by all parties," Kremlin spokesman Dmitry Peskov said on April 23.
Peskov also said that Putin and French President Emmanuel Macron, who starts a U.S. visit on April 23 and will meet with Trump, agreed during a phone call that the deal should remain in force.
Macron says has no 'plan B' for nuclear deal
French President Emmanuel Macron said in a Fox News Sunday interview that he has no "plan B" for the Iran nuclear deal and that the United States should stay in the agreement as long as there is no better option.
Merkel says Germany thinking differently than Israel
German Chancellor Angela Merkel also said in an interview aired Sunday on the Israeli Channel 10 News that her country had a different view than Israel's as what policy to adopt in regards to Iran.
"Prime Minister Benjamin Netanyahu believes that the agreement between the West and Iran does not provide the security that he would like for Israel. We are of the opinion that the existing framework, though not perfect, is preferable to having no agreement at all," she said. "We will continue to discuss this. Germany will be very careful to ensure that the [P5+1] agreement is honored."
Merkel said Tehran merely abiding by the nuclear deal does not take care of all the concerns. "We are very concerned about Iran's ballistic missile program," she said. "That's why we are having discussions, also with Britain, France and the United States on this issue."
SP/PA