We are on guard like army to resume nuclear work if JCPOA nixed: Iran's Salehi
April 21, 2018 - 17:45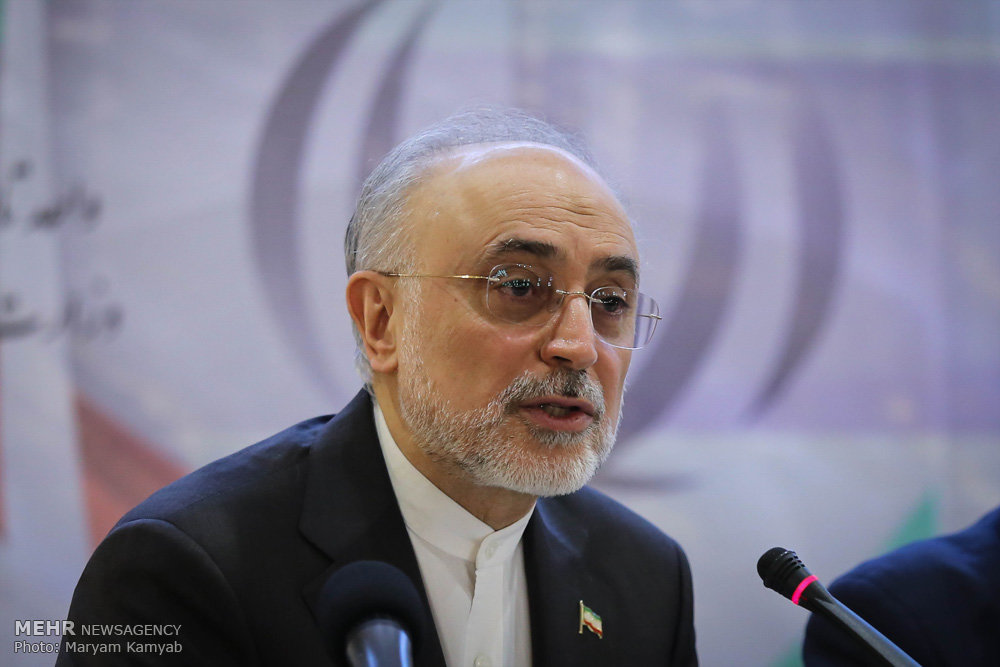 TEHRAN - Ali Akbar Salehi, director of the Atomic Energy Organization of Iran, said on Saturday that the U.S. will be surprised by Iran's response if it scraps the 2015 nuclear deal, known as the Joint Comprehensive Plan of Action.
"We have said for several times that we hope that it would not be imperative for us to take technical decisions, but we are prepared in a way that the other side will be surprised. Hopefully, it will never happen," he said on the sidelines of a convention of senior government officials.
Salehi, a nuclear physicist, noted that Iran is ready for any scenario from a technical point of view.
He reiterated that Iran can resume enriching uranium to purity of 20% in 4 days if the JCPOA is scrapped.
Salehi had made similar remarks in the past.
He also said, "When the system takes a decision, we will be ready like an army to move. However, we hope that the other side would come to its senses and would not do something that will cause trouble for itself and for the others."
In his new policy declared on January 12, U.S. President Donald Trump gave Congress and European allies four months to fix what he claims "disastrous flaws" in the nuclear deal otherwise he will withdraw the U.S. from it.
The nuclear accord was signed between Iran, the five permanent members of the UN Security Council - the U.S., UK, France, Russia, and China - Germany and the European Union on July 14, 2015. It went into effect on January 16, 2016.
According to the agreement, Iran scaled back its nuclear activities in exchange for termination of economic and financial sanctions.
Since the JCPOA went into force, the International Atomic Energy Agency has issued ten reports each time confirming Tehran's complete compliance to the multilateral agreement.
NA/PA