Iran threatens to greatly speed up uranium enrichment if nuclear deal annulled
January 10, 2018 - 15:44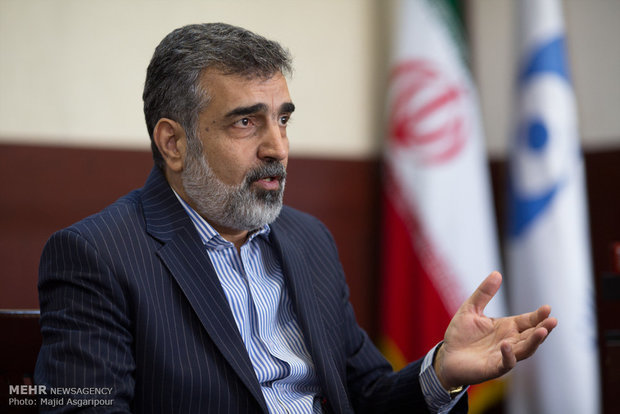 TEHRAN – A top Iranian nuclear official has warned that if the nuclear agreement is ditched Tehran will increase its uranium enrichment activities with a speed far much higher than the conclusion of the nuclear deal.
According to the 2015 nuclear agreement, officially called the Joint Comprehensive Plan of Action (JCPOA), Iran agreed to put limits on its nuclear work in exchange for termination of economic and financial sanctions. The agreement went into force in January 2016.
"Iran is ready to increase the speed of its nuclear activities in various areas, especially enrichment, several times more than pre-JCPOA era," Behrooz Kamalvandi, the deputy chief of the Atomic Energy Organization of Iran, told national TV.
U.S. President Donald Trump, in a statement issued on October 13, refused to certify Iran's compliance to the nuclear deal and asked Congress to decide about the fate of the nuclear deal. However, Congress passed the ball back to Trump by letting the deadline on reimposing sanctions on Iran pass. Trump must decide in mid-January if he wants to continue to waive sanctions on Iran.
U.S. Under Secretary for Public Diplomacy and Public Affairs Steven Goldstein has said that Trump will announce his decision on Friday.
Kamalvandi said, "If suspension of the sanctions will not be extended, Iran will take the first retaliatory action immediately."
In a phone conversation on Monday with Yukiya Amano, director of the International Atomic Energy Agency, Iranian nuclear chief Ali Akbar Salehi said Tehran might reconsider cooperation with the IAEA if the U.S. fails to respect its commitments under the agreement.
Salehi said in August 2017 that Iran can resume uranium enrichment to the purity of 20 percent in five days in the Fordow plant if necessary.
NA/PA