Iran sped up work on seaborne reactors in response to U.S. failure to fully respect nuclear deal
February 23, 2018 - 19:10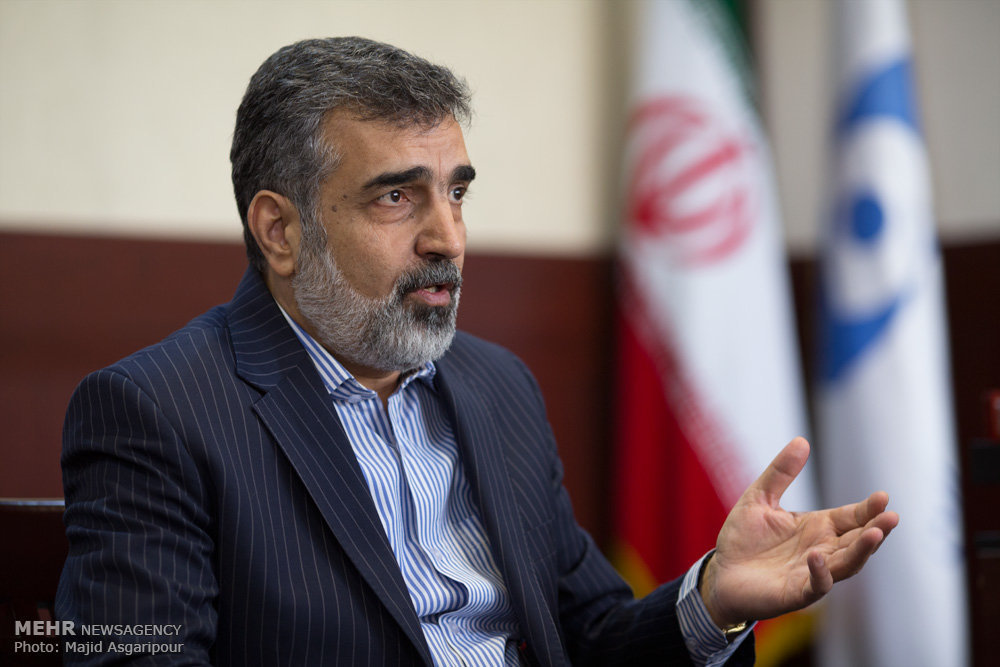 TEHRAN – The spokesman for the Atomic Energy Organization of Iran (AEOI) has said Washington's lack of commitment to the nuclear deal prompted Tehran to accelerate work on development of nuclear marine propulsion. 
In an interview with ISNA published on Friday, Behrouz Kamalvandi talked about recent letter by Iran to the International Atomic Energy Agency (IAEA) on development of nuclear propulsion.
It came after a quarterly report on Iran's nuclear program by the IAEA, which is policing the deal's restrictions, showed that Iran had informed the agency of a "decision that has been taken to construct naval nuclear propulsion in future".
The report also certified Iran's compliance to the nuclear deal, officially called the Joint Comprehensive Plan of Action (JCPOA), which was struck between Iran, six world powers - the U.S., France, Britain, Russia, China and Germany – and the European Union.
The spokesman criticized a lack of commitment by the other sides, especially the U.S., to the JCPOA.
U.S. President Donald Trump has long railed against the 2015 pact, threatening to pull out unless European allies help "fix" the agreement with a follow-up accord.
In 2016, President Hassan Rouhani ordered the start of work on the development of nuclear marine propulsion in reaction to U.S. violations of the nuclear deal.
Kamalvandi said his atomic organization has briefed President Rouhani about the scientific and research aspects of the project. After that, he said, the organization was tasked with taking further steps to launch the project.
The spokesman said Iran has provided the IAEA with the necessary information on its plan, adding that the nuclear watchdog will, in turn, be given further information.
He also pointed to the IAEA's quarterly report, saying the most important point of the report was that it certified Iran's compliance to the JCPOA for the tenth time.
The report has also released the latest information about Iran's plan to develop nuclear marine propulsion which Tehran reported to the UN nuclear watchdog, Kamalvandi stated.
MH/PA