Senior Iranian MP: Nuclear propellers do not need IAEA permit
February 25, 2018 - 19:59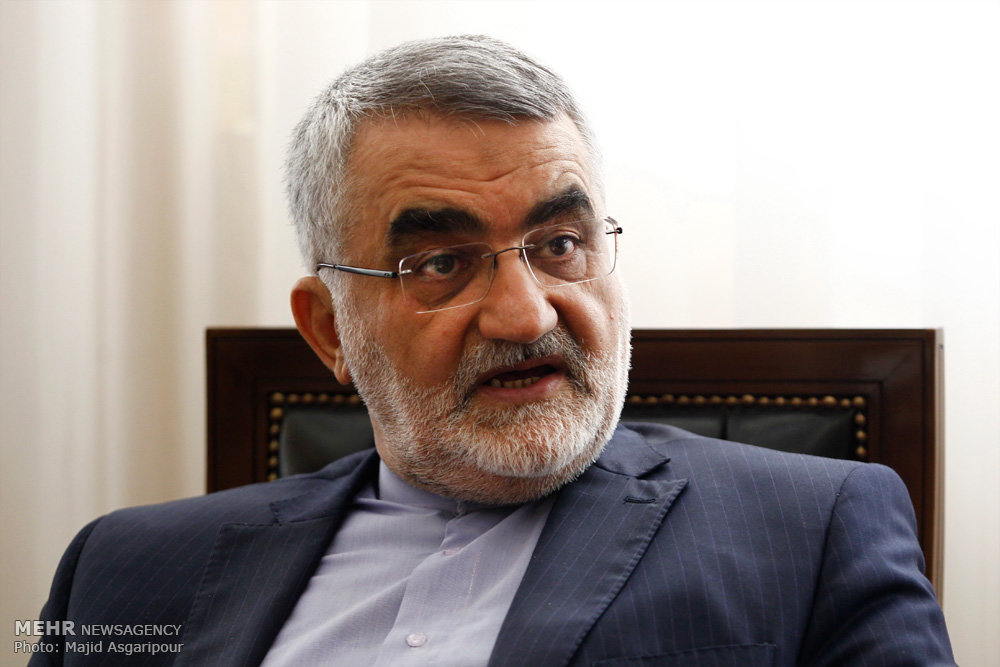 TEHRAN – A senior Iranian MP has said a plan by Islamic Republic to develop nuclear propellers does not need a permission from the International Atomic Energy Agency.
Alaeddin Boroujerdi, chairman of the Majlis National Security and Foreign Policy Committee, told reporters on Sunday that Iran is among countries with heavy international marine traffic and by entering the industry to develop nuclear marine propulsion systems it can boost its marine traffic.
His remarks came a day after Behrooz Kamalvandi, the spokesman of the Atomic Energy Organization of Iran, said Tehran had precipitated its nuclear propeller program in response to the United States' ill-wished approach to the 2015 Iran nuclear deal.
To a question on whether nuclear propeller activities had anything to do with the United States' anti-Iran measures, Boroujerdi said: "Whenever countries feel they have developed the technology, they can use it."
"Both Iranian ships and submarines could be equipped with nuclear propellers," Boroujerdi underlined.
Referring to the order issued by President Hassan Rouhani demanding the Atomic Energy Organization to move towards developing its nuclear propulsion systems, he said that the IAEA is quite aware of Iran's activities pertaining to development of the marine nuclear propellers.
"There have been no specific objections by any international bodies in this regard," the MP said.
Nuclear marine propulsion is the propelling force of a ship or submarine with heat provided by a built-in nuclear power unit.
Many sea vessels built by developed countries, including commercial and military ships and tankers, are equipped with nuclear propellers.
SP/PA