Iran insists to resume enrichment if nuclear deal not saved
May 26, 2018 - 21:37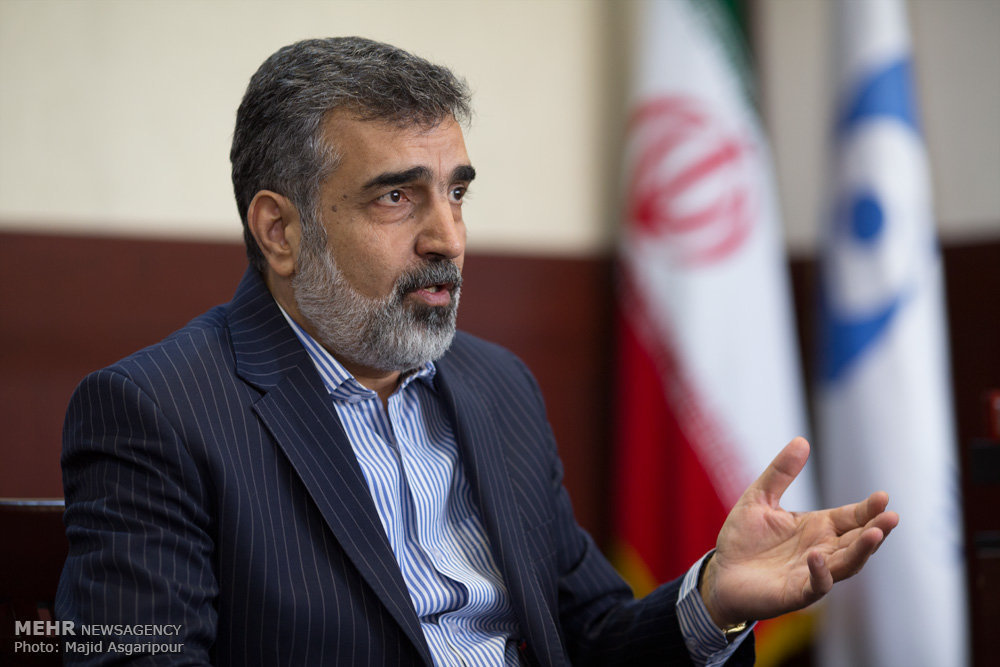 TEHRAN – A top official at the Atomic Energy Organization of Iran (AEOI) has reiterated Tehran's position that Iran will resume nuclear enrichment activities with a greater speed if the remaining parties fail to save the 2015 nuclear agreement.
On May 8, Trump withdrew the U.S. from the internationally binding nuclear agreement and vowed to reimpose sanctions on Iran.
"We can say that we have everything in order if we want to go back to the activities we had before," Behrooz Kamalvandi, the AEOI deputy chief, said in an interview with Press TV part of which was released on Wednesday.
"To analyze what the Trump administration has done, it is something for international politicians to judge, because it is something against international law and of course it is something that is going to damage the reputation and credibility of the government of the United States," Kamalvandi explained.
Elsewhere in his remarks, Kamalvandi stressed that the International Atomic Energy Agency was the only international body entrusted with verifying Iran's compliance with its obligations under the deal.
The IAEA has reported 11 times that Iran has been committed to the nuclear deal. It last report was released on Thursday.
Trump's withdrawal from the nuclear agreement, officially known as the Joint Comprehensive Plan of Action, has caused an international outcry.
"If there is any judgment, it should come through the agency not any other entity with regards to issues related to Iran's commitments," Kamalvandi said, noting, "Based on the (IAEA) reports, Iran has complied with its commitments."
After the U.S. withdrawal, Iran wants assurances from the remaining parties - especially the European Union trio of Germany, Britain and France - that its interests are guaranteed or it will resume its nuclear activities with a greater speed.
On Wednesday, Leader of the Islamic Revolution Ayatollah Seyyed Ali Khamenei issued a set of demands from Europe to save the nuclear deal. He warned that Iran would restart its nuclear activities if they failed to act swiftly.
Ayatollah Khamenei said the JCPOA could only continue if the Europeans fulfill these conditions including: Promising not to ask Iran about its ballistic missile program or its regional activities; guaranteeing that Iran's oil will continue to be sold; and having European banks guarantee financial transactions with Iran.
NA/PA