Iran will cause a surprise if U.S. scraps nuclear deal: Salehi
April 6, 2018 - 21:17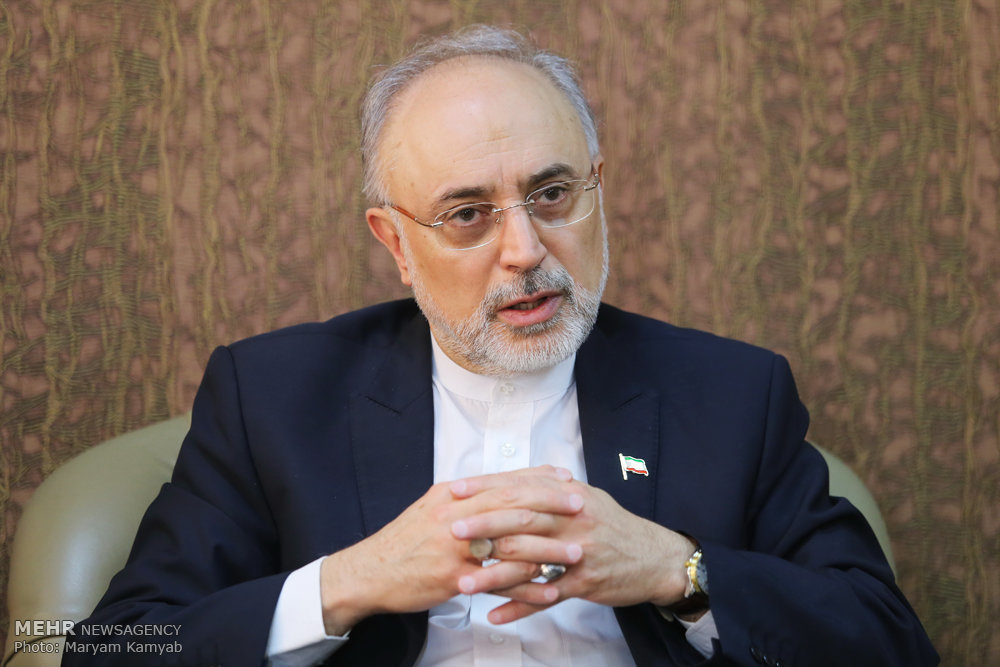 TEHRAN - Ali Akbar Salehi, director of the Atomic Energy Organization of Iran, warned on Thursday that Iran will give a surprise if the U.S. scraps the 2015 nuclear deal and the European countries and other major powers do not resist it.
In his new policy declared on January 12, U.S. President Donald Trump gave Congress and European allies four months to fix what he claims "disastrous flaws" in the nuclear deal otherwise he will withdraw the U.S. from it.
The nuclear accord, officially called the Joint Comprehensive Plan of Action and endorsed by the UN Security Council, was signed between Iran, the five permanent members of the UN Security Council - the U.S., UK, France, Russia, and China - Germany and the European Union on July 14, 2015. It went into effect in January 2016.
According to the agreement, Iran scaled back its nuclear activities in exchange for termination of economic and financial sanctions.
Since the JCPOA went into force in January 2016, the International Atomic Energy Agency has issued ten reports each time confirming Tehran's complete compliance with the multilateral agreement.
"The enemies must know that if the JCPOA is overturned… a special situation will be created… and they will give the violators of the agreement a special surprise," Salehi said during a meeting with the staff of his organization.
He added, "We have never been seeking such a situation. We have been seeking our interests and national sovereignty determinedly, but we will act in another way if the U.S. exits the deal and the Europeans and other major powers" do not withstand it.
Elsewhere, Salehi, a nuclear physicist, said Trump is a "businessman" who tries to achieve his objectives through taking "unpredictable decisions".
He also predicted that Iran will face serious challenges in future months, calling for boosting "national unity" and avoiding issues that may cause division.
NA/PA