Iran can resume enriching uranium to 20% purity in 4 days, Salehi insists
April 8, 2018 - 21:10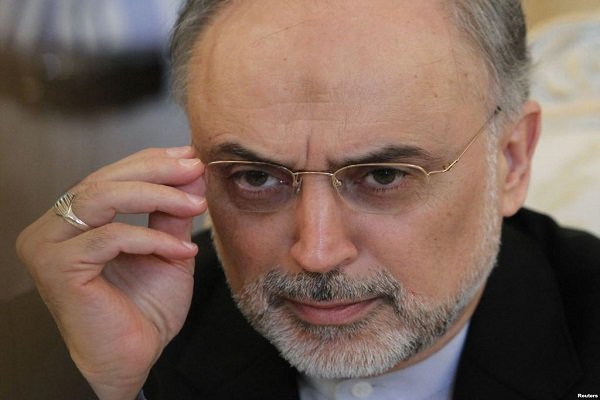 TEHRAN - Ali Akbar Salehi, Iran's top nuclear official, insisted on Sunday that his nuclear organization can resume enriching uranium to purity of 20% in 4 days at the Fordow plant if the nuclear deal, officially known as the JCPOA, is scrapped.
Salehi had made similar remarks in the past.
A readiness by the Atomic Energy Organization of Iran (AEOI) to return to pre-JCPOA situation is serious and not a "political bluff", Salehi, a nuclear physicist, pointed out.
In a statement on January 12, U.S. President Donald Trump gave Europeans only 120 days to agree to an overhaul of the nuclear agreement. He threatened if the text of the nuclear deal is not revised he would unilaterally withdraw the U.S. from it. The deadline ends on May 12.
Salehi said it will be "disgraceful" for Europe if it gives in to the U.S. in scrapping the nuclear deal.
"If Europe gives in to the U.S., it means that Europe is not independent… and this is disgraceful for the European countries," noted Salehi, who acted as foreign minister from 2011 to 2013.
Based on the nuclear agreement, Iran agreed to put limits on its nuclear program in exchange for the lifting of economic and financial sanctions. The deal was signed between Iran, the European Union, Germany and the five permanent members of the UN Security Council including the United States. It went into effect in January 16, 2016.
NA/PA