Iran blames Chinese vessel for Sanchi incident
May 5, 2018 - 19:53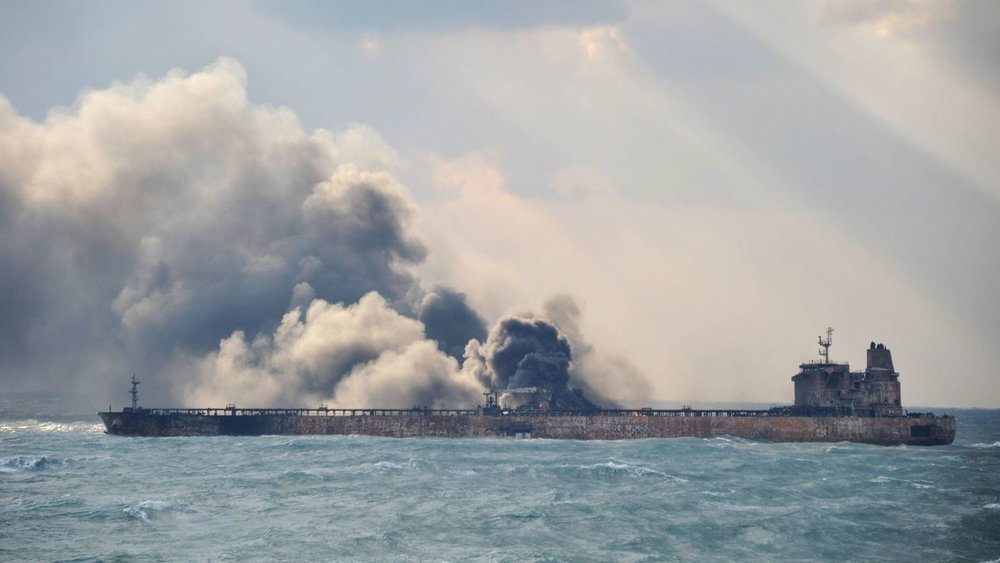 TEHRAN – Iran has blamed the Chinese vessel CF Crystal for changing its direction which led to a deadly collision with the Sanchi oil tanker carrying 30 Iranian sailors on January 6.
Carrying 136,000 tons of Iran's light crude, the Sanchi oil tanker was heading to South Korea when collided with a Chinese freighter. The oil tanker was set to fire and after days of burning, sank on January 14, tragically claiming lives of all the Sanchi crews including 30 Iranian sailors and 2 Bangladeshi ones.
The final session of investigating causes of Sanchi collision was held in China last week with representatives of China, Hong Kong, Panama and Iran in attendance, said Nader Pasande, the director of Iran's Ports & Maritime Organization in maritime affairs.
All the documents and data of black boxes of the two vessel were analyzed in the meeting, IRIB quoted him as saying on Saturday.
He went on to say that all the involved countries unanimously agree that there have been human error in both Sanchi and CF Crystal crews since they have failed to recognize the danger of collision in time.
However, regarding the main reason of collision, countries have different viewpoints, he added.
China and Hong Kong recognize Sanchi as the main culprit while analyses done by Iranian teams prove that CF Crystal's inclination to right which has happened 15 minutes before the collision has led to the accident, the official said.
If CF Crystal hadn't changed her direction, no accident would have happened, he highlighted.
MAH/MG