Sanchi oil tanker investigations will be through by late May: MP
April 20, 2018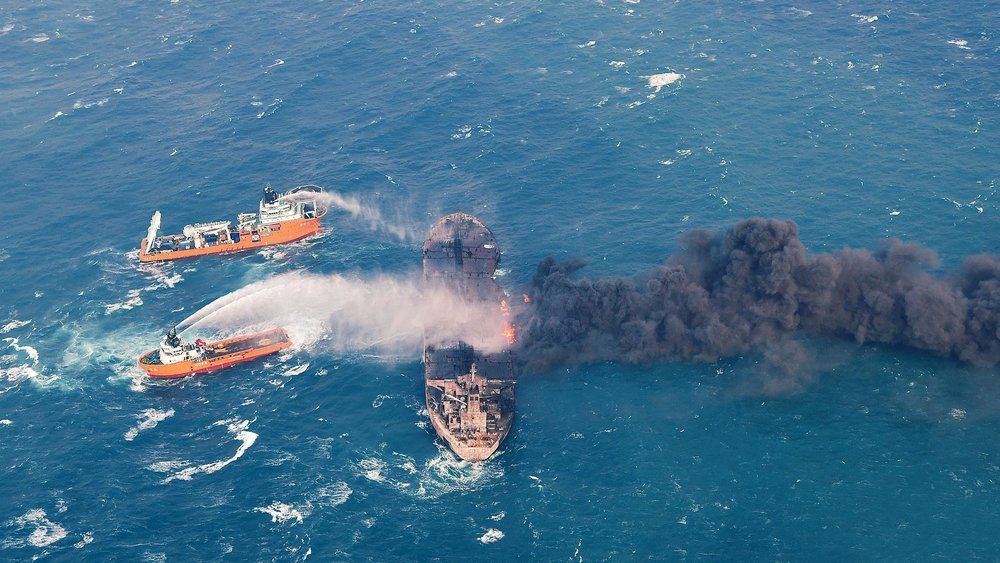 TEHRAN — Investigations uncovering the real causes of Sanchi oil tanker tragic incident in which the tanker burned and sank off the coast of China on January 6 will be completed by late May, MP Mohammad Reza Rezaei has said.
The Sanchi oil tanker carrying 136,000 tons of Iran's light crude oil was heading to South Korea when collided with a Chinese freighter off east coast of China. The collision set fire to the oil tanker and after days of burning. The taker eventually sank on January 14. Following the tragic incident all those aboard, including 30 Iranian sailors and two Bangladeshi ones were announced dead.
There are four parties at fault including, Iran, Panama, China and Hong Kong as the Panamanian-flagged Iranian-owned tanker has collided with a Hong Kong-flagged Chinese-owned freighter, ISNA news agency qouted Rezaei as saying on Friday.
So, once a ship fly a flag of another country - in this case Panama and Hong Kong - they must be accountable for the losses incurred on the vessels, crews and the cargos, he explained.
Therefore, each country's share in the Sanchi's incident will be determined by the end of the Iranian calendar month of Ordibehesht, falling on May 21, the MP said, adding, both ships were insured and will be reimbursed accordingly by the international insurance companies.
The back box is also retrieved and is being analyzed with representative from all for aforesaid countries in attendance, he said, stating, as per the primary investigations human error was the leading cause of the incident, however, the main party at fault is not decided yet.
An team of experts from the Ports and Maritime Organization of Iran will travel to China next week and will follow-up on the issue to assert and stand up for the rights of the Islamic Republic of Iran and those who lost their lives in the accident, he highlighted.
MQ/MG