By Ebrahim Fallahi
Indonesia's Pertamina considers Iran a priority in region
May 8, 2018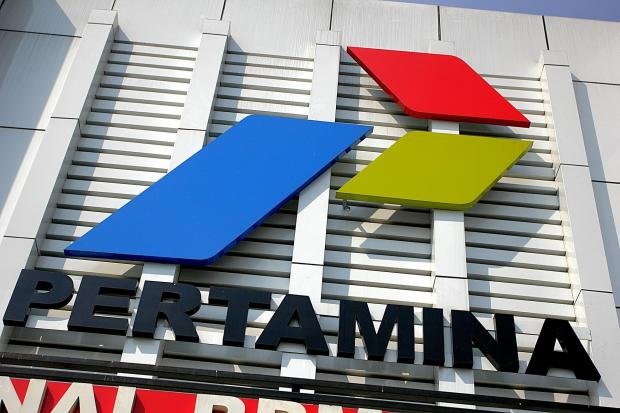 TEHRAN - Indonesia's state-run oil and gas company Pertamina sees cooperation with Iran as a priority for its activities in the region, Junizar Harman Dipodiwirjo, a field manager at Pertamina, said in an exclusive interview with the Tehran Times.
The interview was conducted on Monday in the 23nd International Oil, Gas, Refining and Petrochemical Exhibition of Iran (Iran Oil Show 2018), which kicked off on Sunday and will wrap up on Wednesday at the Tehran Permanent International Fairgrounds.
Harman, who was attending Iran Oil Show for the first time, said: "It's the first time that I am attending Iran Oil Show. It's very large with a very large number of exhibitors and companies attending."
Iran in the spotlight for Pertamina
Speaking about his company's activities around the world, the official noted that Pertamina is in its early stages entering the Middle East region and Iran is one of the main priorities for the company for future cooperation.
"Iran and Indonesia have a long history in political and economic cooperation and hopefully this good relation will continue in the future too, especially in the oil industry," he added.
Pertamina has been in talks with National Iranian Oil Company to take over Mansouri oil field in southwestern Khuzestan province. Asked about the state of negotiations in this regard the official noted that the Iranian government had set a deadline of early May for Pertamina to seal the deal for developing the oil field, however the negotiations are still ongoing.
"Unfortunately I don't have any information regarding the details of the negotiations," Herman said.
Pertamina claimed in March that it has secured the Iranian government's nod to be the operator of Mansouri Field, in which the company is expected to control an 80 percent interest, while the rest will be owned by an Iranian partner.
However, the company's upstream director Syamsu Alam said his side was still looking for partners to jointly develop the field, as it would be too risky to control the 80 percent interest alone.
Effect of probable U.S. sanctions
About the effect of probable U.S. sanctions against Iran on Pertamina's policies toward the Islamic Republic in the future, Herman said, "Pertamina is in serious talks with Iran on oilfield development and other areas like LPG imports and I don't think political changes will affect our policies and programs regarding Iran."
"Iran and Indonesia are both independent countries although there are always political and economic pressures from U.S. and the West; however, Pertamina is eager to pursue its programs regarding Iran…. Fortunately, so far Europe is also against abandoning the deal," he noted.
Asked about the renewal of the LPG deal between Iran and Pertamina the official said he didn't have any information in that regard.
Pertamina has had a contract with NIOC since May 2016 for a total 600,000 million tons (mt) of LPG to be delivered over 2016-2017 in 14 cargoes.
The first 44,000 mt evenly split propane/butane parcel was delivered in October 2016.
The two sides were due to discuss the renewal of its LPG export contract in November 2017.
Iran Oil Show 2018
Referring to his participation in Iran Oil Show, the Indonesian official said: "being in this exhibition is a great opportunity for us, because we get to know Iranian energy companies and exchange ideas and knowledge for future cooperation."
He said that Iran Oil Show is one of the biggest energy events that he has ever been a part of.
"Great international energy giants like Total, OMV, Lukoil, Tat Neft, Wintershall and etc. are attending this exhibition and that shows how important and big this event is," he added.
EF/MA