How to choose a wedding hall?
May 9, 2018 - 13:43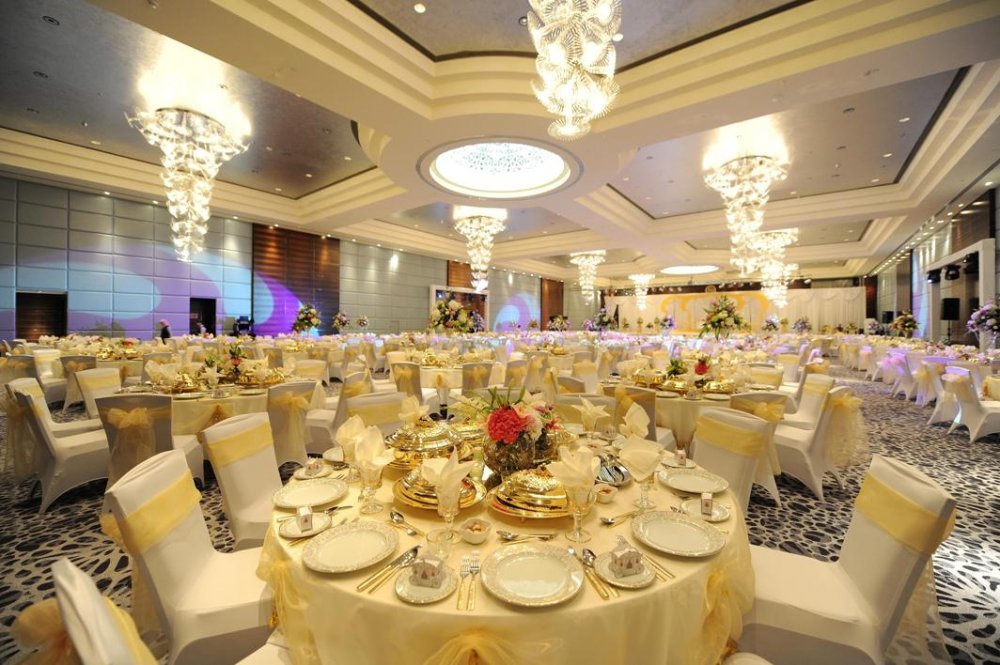 TEHRAN – According to the following website: 'Talar.org', in celebrating wedding ceremonies, the appearances of the ceremony attract more attention than anything else.
According to the website address: Talar.org, Appearance is a general concept of any kind of makeup and cover but the most important point in this discussion is the adornment of the place that a wedding ceremony will be held in it. In order to be beautiful in the very best of your life, moreover covering and making up, paying due attention to the surrounding environment is of paramount importance. The venue of organizing a wedding ceremony is one of the very important and salient points that should be taken into serious consideration. Then, it is necessary that wedding hall should be selected with a special visibility and sensitivity.
Nowadays, from the perspective of many people, the modernity of the design and arrangement of wedding halls is one of the most important issue that should be taken into consideration seriously, because, beauty and cleanliness of the wedding hall is visible at the ceremony.
Time of Booking the Wedding Hall
The hall for organizing a wedding ceremony is the venue that will make the dreamiest night of each person's life. So, you have to spend enough time and precision to choose this special venue. For this purpose, you must find a proper garden or hall at least six months before organizing your wedding ceremony, depending on your desired day and season. Therefore, select the wedding hall equipped with the appropriate heating and cooling system.
Vastness of Wedding Hall / Lounge Area
The area of the venue for wedding ceremony is also significant that should be taken into consideration. The area of the wedding hall has direct relationship with the number of guests. If the number of your quests is few, there will be no need to select a large hall, because, the guests are scattered and this issue will make the wedding ceremony cool and cool.
Planning Accurately
Along with all sweetness of bonding two couples, some of wedding tasks require a lot of time, accuracy and cost. Sometimes, organizing a wedding ceremony may be boring for the couple. The golden key to hold a memorable and beautiful event is to have a thorough and accurate planning.
Try to do all relevant activities at the end of month in order to reduce your stress and concern on the wedding day and update or review your planning every week.
For organizing wedding ceremony, each couple has desires and opinions that sometimes conflict with the wishes of their spouse. In this case, always try to consult with each other and explain all your reasons in this respect. In this way, you will understand words of your opposite side more and ultimately, you should be able to be flexible in the face of changes.
Final Point
Now, all aspects of the selection of the wedding hall should be recounted. You can pay due attention in the selection of a wedding hall using these subjects. By studying these subjects meticulously, you will be able to choose a desired wedding hall with a broader mind, more relaxed with peace of mind. Moreover, you should pay due attention to the aforementioned subjects for better organizing of your wedding ceremony. All these tips, if taken into consideration, will make your wedding celebration better. You can even take note for better coordination of relevant activities. Under such circumstances, confirm your activity with a mark as soon as possible it is done.